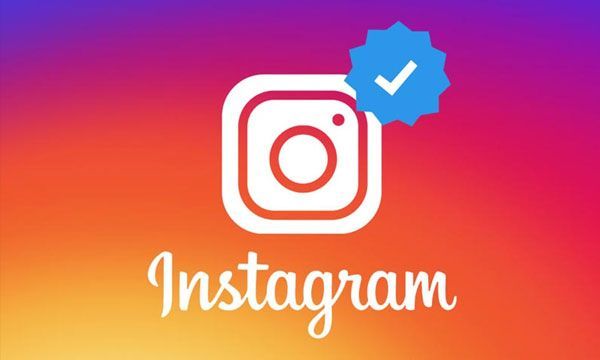 These days, anyone can ask Instagram to publicly verify their accounts. An Instagram "verified account" is one that has a blue checkmark next to the profile of the user, which signifies that the account has been certified by Instagram as a handle of a public figure, or at the very least a figure believed to be public enough to have a lot of followers on Instagram. Here's an exclusive article on how to request verification On Instagram.
Before you can add the Instagram blue verification tick, you have to jump through so many hoops. You must be someone famous, or know someone very important in the industry. Before now, there was no clear way for getting this "almighty" Instagram blue verification tick. And the desirability for this tick mix with lack of a transparent way on how to get this blue tick, lead to much influencer frustration.
But now, Instagram has made this whole process much easier, thanks to the new option embedded within the Instagram App, users can now request for the Instagram verification blue tick. But of course, requesting for verification does not mean everyone will eventually be granted Instagram verification. If we are all allowed to have it, then it won't mean anything anymore. Instagram will deliver the verification tick, deny, or confirm, through notification.
This verification tick focuses on those users with a larger amount of Instagram followers, since any suspicious behavior. Like misleading people about who is behind the account can be capable of doing the most harm. Irrespective of all this, the new "request for verification" option does help in making the whole procedures involved in getting an Instagram blue tick much easier.
Like many other Instagram phenomena, the passion that the Instagram verification tick stirs may appear to be a bit vapid, or even crazy. However, for smaller influencers and businesses, the blue notification tick can make a very big difference. This Instagram verification tick can legalize a person who has fame on Instagram organically, this can lead to business opportunities or sponsorships, and even more money in your bank account.
In today's post, I'll be revealing to you how you can easily request verification on Instagram.
How to Request Verification On Instagram
1. Log in to the Instagram account.
2. Go to your profile.
3. Tap on the three horizontal lines.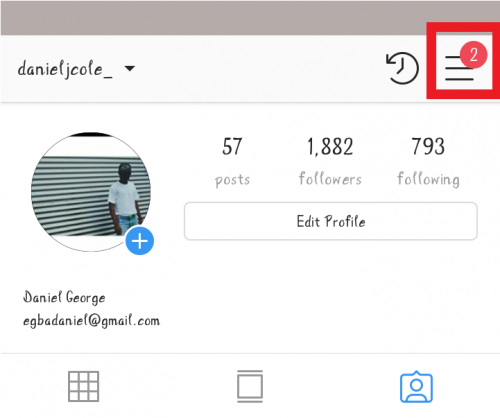 4. Tap on settings.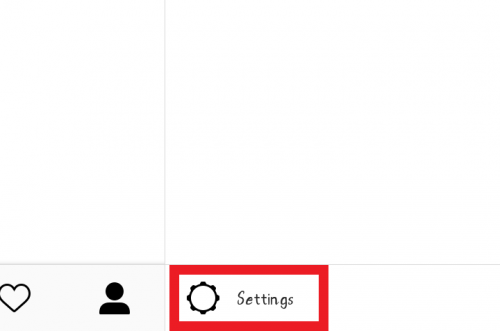 5. Tap on request verification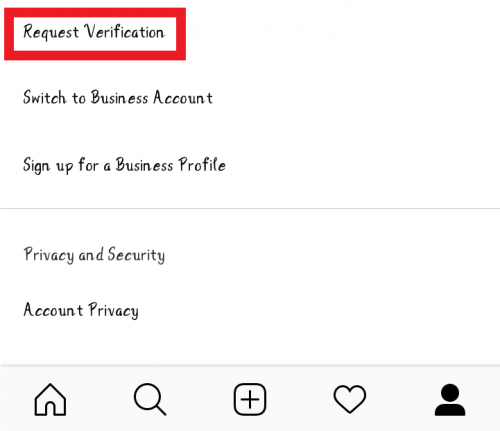 6. Enter your full name, username and provide the required identification form.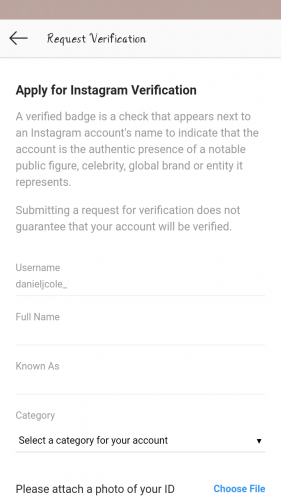 Conclusion
With the new request for verification option, it is easier for all Instagram users to fill a form and request for a verification. However, to be honest with you, the possibility for your account as a non-public figure to get verified is very low. But this shouldn't discourage you. Theirs is also a possibility that you too can get your Instagram account verified. For the fact that the request for verification option is opened to everyone, then anyone has the opportunity of getting the blue Instagram verification tick. Log in to your Instagram account now, and try it out.
Some articles you may find interesting;
How To Create An IGTV Channel On Instagram
How To Use Name Tag On Instagram
How to Add Music to Stories on Instagram