Gone are the days when Instagram stories used to vanish after a 24-hour-period. With the arrival of Instagram story highlights, you can now save stories that are on-the-clock to your profile and have them preserved like pretty fossils for the public eye for as long as you want.
In this tutorial, I'll show you how to create and customize the Instagram story highlights feature to best fit your needs.
How to Create Instagram Story Highlights: Step-by-Step
1. Launch the Instagram App.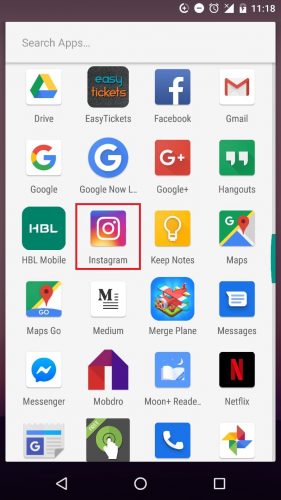 2. Click the User Icon at the bottom of your Instagram timeline.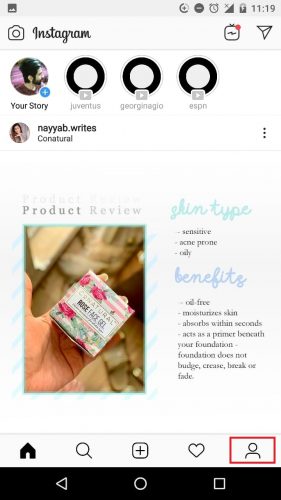 3. On your profile page, click the New Button (+) underneath your profile picture.
4. Tap the Circles beneath the stories you want to add as highlights.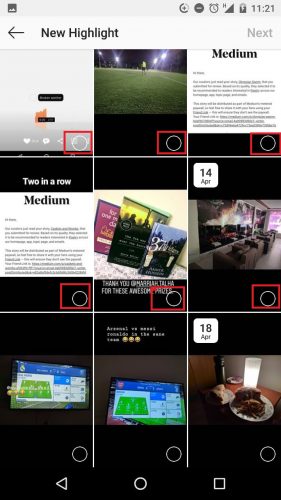 5. Click Next.
6. Type a relevant name for the highlight.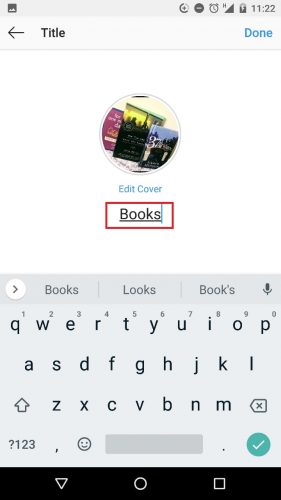 7. Change the image if you want to by clicking the image icon.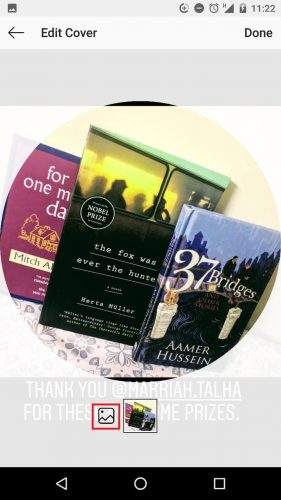 8. Tap Done.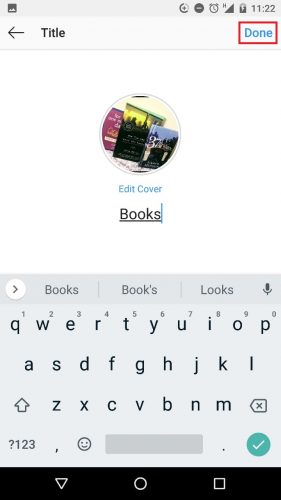 Understanding the Significance of Instagram Story Highlights
The Instagram Story highlights feature lets you save active Instagram stories that haven't yet expired and archived Stories. It creates folders for them so that they are organized and easily accessible in the future.
This new feature has paramount Importance for Instagram businesses. Here's why:
How to Use Instagram Highlights Albums for Businesses
The Instagram Story Highlights are visible right beneath the Instagram bio and profile of the business. If a business hasn't availed this feature yet, the circles appear as lifeless greys.
The best thing about this feature is that you can create Albums for your profiles. You have the option to add more than 20 stories to a single highlight and create highly organized folders for your stories.
Keep in mind though that only 5 highlights are visible on your profile; For the rest, the viewer will have to scroll to the right.
For businesses, these albums can make a world of difference.
If you want to show tutorials, tips, techniques for your products or as part of your content marketing strategy to your audience, you can add several stories to a highlight and walk them through the entire process.
Note: Be wary of the chronological order of your stories. It will have a huge impact on how your tips and tutorials are displayed. The most recently added highlight will show as first in the highlight album, and the oldest, the last. So, if you're displaying a tutorial, I will advise you to upload the stories in reverse so that they are chronologically accurate.
You only have the freedom to write a 16-character label for your Instagram Story Highlight. Choose it wisely. Strong, impactful and recognizable names will drive action and draw audiences.
For example, the Champions League Instagram managers created an easily identifiable cover image for football fanatics. This lured them in and compelled them to check the rest of the stories in the album.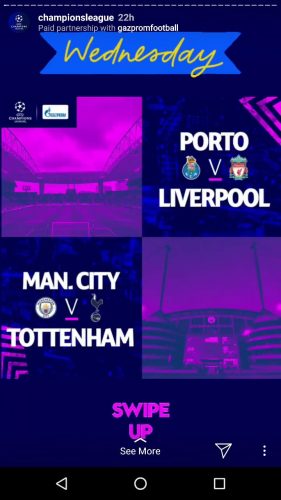 You can add links to your Instagram stories to divert traffic to your blog posts, educational courses, products, websites, or anything of the ilk.
Here's how Sport Bible has done this by asking its vast fanbase to predict the fate of the mighty Manchester City in the Champions League.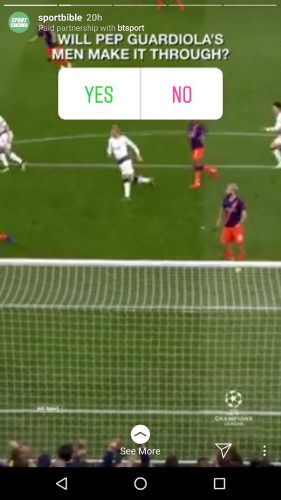 To create an intimate relationship with your customers, post special behind-the-scene tidbits of your brand and its workings. You can also announce exclusive offers. For example: "The first 200 followers get a 50% discount. Something like that.

Moreover, maintain the spice of your Instagram stories. Post stuff that gets them in the mood: motivational quotes, fun videos, music, news updates, etc. etc.
I love the Easports FIFA Instagram account. They keep you updated with latest developments in the game, including FIFA Ultimate TEAM packs and player ratings.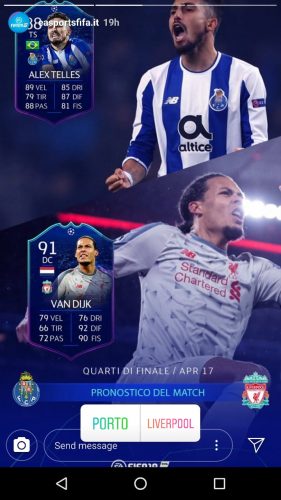 Conclusion
Instagram Story highlights are a great way to engage your target audience. It's helped take the plain and bland features of stories to a whole new level. Many businesses are taking massive advantage from this update. Are you going to be one of them?
Leave your thoughts below and let's get the ball on Instagram Story Highlights rolling.