By default on Samsung Android devices, the status bar only shows a battery icon that reflects the current battery status on your phone. While it is a good way to keep track of how much juice is left until your phone shuts down, the indicator is only updated when the battery percentage reaches a specific threshold, so it is hard for users to know exactly how much charge is remaining. Luckily, there is a way to show the battery percentage on the status bar without using any third-party applications.
Important note: This tutorial is for Samsung Android smartphones, running stock firmware only. Phones from other manufacturers may have the same feature, but the steps may vary.
Below is an example of how the battery percentage appears on your phone's status bar once it is enabled.
Before:

After:
It is recommended that you enable the battery percentage on the status bar. It helps you keep track of battery life easily and identify problems with the Android system. Many problems can be spotted by just tracking how your phone's battery is performing.
If you think your battery is draining too fast, check the battery log in Settings -> Battery to see which apps are causing the problems.
If you are using any third-party app just to display the battery percentage on your phone's status bar, please uninstall it because the app can actually drain your battery faster.
1. Open the app drawer, and tap on the Settings icon.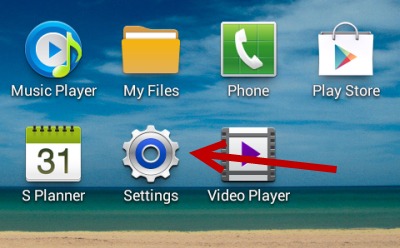 2. In the Settings screen, choose the Display section to continue.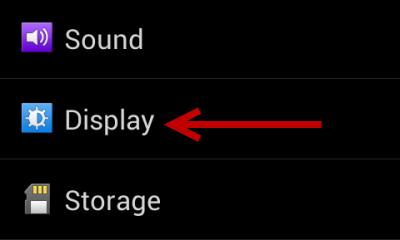 3. Next, in the Display screen, scroll down to the bottom, and enable the Display battery percentage option.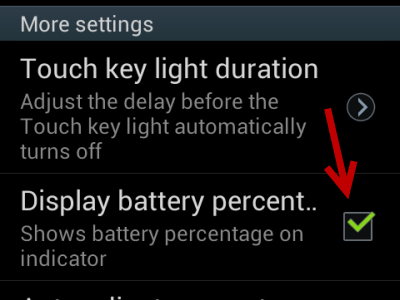 4. Once you have enabled the option, the status bar will be updated to reflect the change. Now, there is a battery percentage next to the battery icon. The icon will still be updated depending on the remaining juice.
5. Quit the Settings section.