We all see those annoying sites that are just lists of similar Google searches that show up in your Google search. Google used to allow users to block or hide these results from searches; however, recently this process has changed. Follow along to prevent specific sites from cluttering your Google search results.
Previously, Google allowed users to block or hide sites from their Personalized searches from within the search page.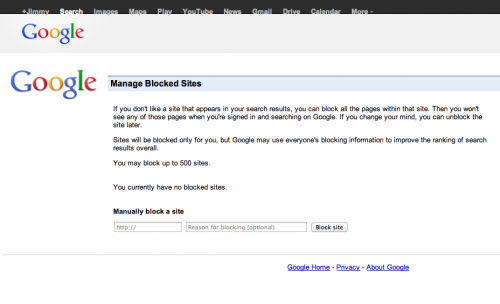 However, Google has since discontinued this service which allowed the universal locking sites that worked within any browser you were using as long as your were signed into your Google account. So, how do I get this ability back? Google's official replacement to this option is to use their Google Chrome browser and Personal Blocklist add-on.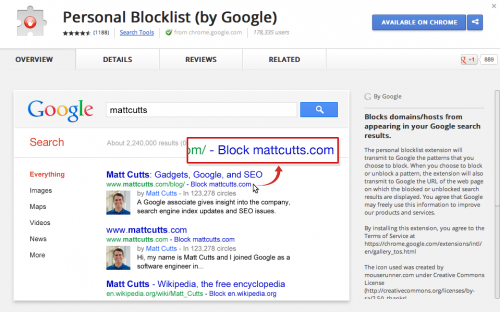 Chrome is available for all major OS's including OS X, Windows, Linux, Android and iOS. Few people would argue that Chrome is not a superior browser, especially if your hooked into the Google ecosystem of services.
Once you install the Add-On you will then see the option to block any search result within Chrome.