The new Priority Inbox feature in Gmail is great; however, it is not available officially for mobile phones yet. In this tutorial, I describe two unofficial methods for accessing Google's Priority Inbox feature on mobile devices now.
Obviously, your milage may vary with these techniques depending on how you access gmail.
=====ACCESS THROUGH PHONE BROWSER:=====
This process definitely works on Opera mini.
1. Log into your Gmail account.
2. Scroll down the bottom and type: label:important in search box.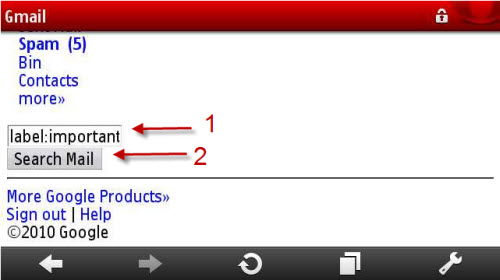 3. Hit Search mail and you will be able to access all important emails.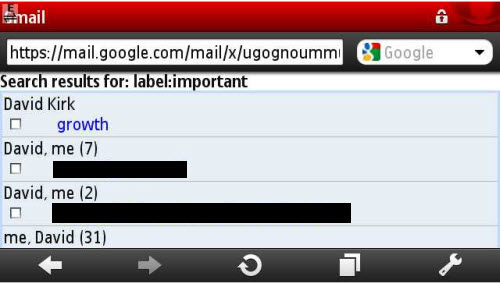 4. You may want to bookmark this page to access important emails easier. Go to Settings->Bookmark (or do the same action on your phone's browser).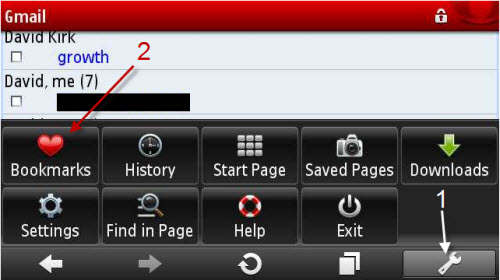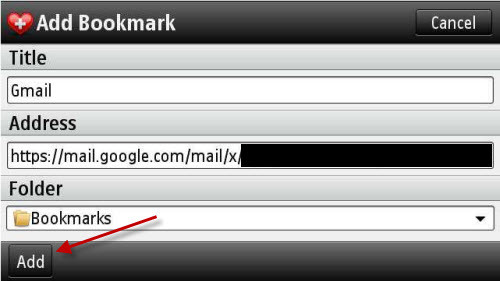 =====ACCESS USING GMAIL MOBILE=====
1. Log into your Gmail account.
2. Go to Menu->Search Mail and search for: label:important.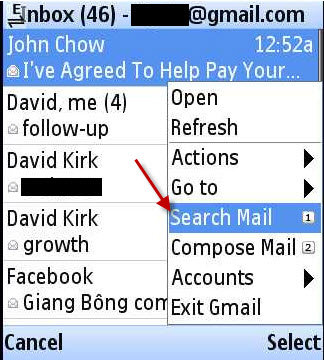 3. When the search process is done, you can access all your important emails 🙂