By default, if your Android phone is connected to a Wi-Fi network, the Gmail app will automatically download attachments from recent emails so that you can later view them instantly. While this can be helpful, it may also affect other apps that require a fast connection. Fortunately, you can disable this feature.
Usually, when I connect my phone to a Wi-Fi network, I download large-sized games from the Play store. Letting Gmail download attachments in the background will affect the download speed. In addition, not all of the attachments are necessary.
1. Open the Gmail app from your phone's app drawer.
2. Once the app is launched, tap the menu key on your phone, and choose Settings from the list,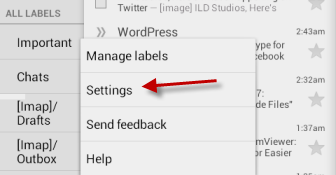 3. In the Settings page, choose the email account for which you want to change the setting. You may notice that the app's layout on your phone is different from the screenshot. This is because I am using a hybrid display mode. The basic step should still be the same.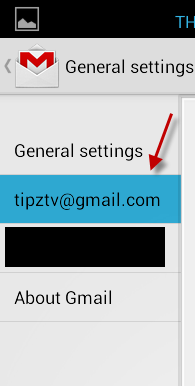 4. Scroll down to the bottom of the Settings page, and un-check the Download attachments option. This option, if enabled, will auto-download attachments to recent messages via Wi-Fi.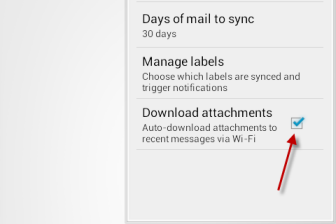 5. Exit the Settings section. The changes will be saved automatically.