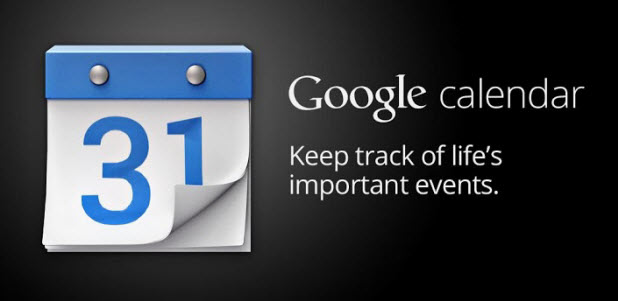 Google Calendar has a lesser-known feature that allows you to compare your calendar with others in order to find a time that everyone has available for a new event. This requires all parties involved to share their calendars, but you can set the permissions so that only your busy/available status is shown and all your calendar details remain private. You can compare up to 20 schedules at once.

To share calendars with other users on Google Calendar, follow the steps below:
1.Have everyone involved share their calendars with you. Do this by clicking the drop down menu next to the main calendar and clicking Share this calendar.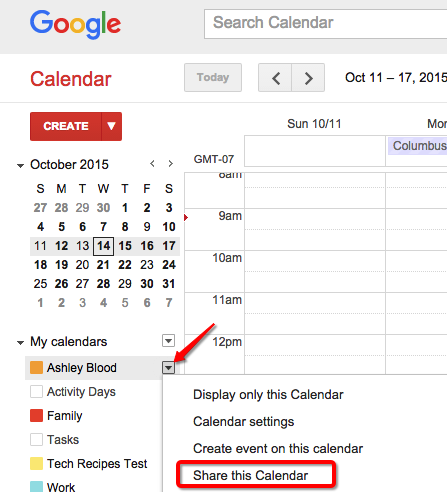 2.Under the section Share with specific people, enter the email addresses of the people with which you want to share. You can choose the permission settings in the drop down menu next to their email addresses to control how much of your calendar information they can access. I recommend using the See only free/busy (hide details) option as that gives you the most privacy. When you are done, click Save.  

3.Go back to your calendar and create the event you want to schedule, or open an existing event. Click the Find a time tab. Look over to the right of the screen to find the Add guests box. Type in the email addresses of the people you want to invite to the event. They will appear in the Guests area with an assigned color. If a guest does not have a color and he has an asterisk next to his name, it means that he has not shared a calendar with you.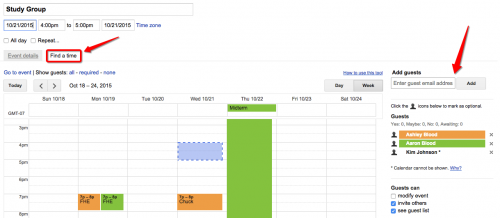 4.The calendar view shows all the events on the guests' calendars. They may or may not be named, depending on the permissions they gave you when they set up calendar sharing. The blue box with the animated dashed border is your event. Click on a time that is free for everyone and the time will update on the top of the page. Note that you can toggle between day and week view.