You are on a road trip, and your fuel level is dropping lower and lower. You know you are going to have to stop for gas soon, but you want to choose a gas station that is on your way and is as cheap as possible. You are already using Google Maps for navigation, so you have your passenger search for a gas station nearby. (You are driving. Keep your eyes on the road!) Google maps will add gas stations to the map and tell you how many minutes a pit stop would tack onto your trip. Many gas stations also have pricing information. You pick the cheapest one that only adds an extra a minute or two.
Gas price maps have been around for a while, most notably with the GasBuddy app. However, the fact that gas prices are being integrated with the world's most-used map app is big news. This feature is brand new to Google Maps in version 9.16. The update is being rolled out to Android devices over the next few weeks. It is not yet available for iPhone. Make sure to update Google Maps as soon as it is available to you so that you can start using this great new feature.
To use Google Maps to find gas prices as you navigate, use the following steps:
1.Tap on the magnifying glass on your current navigating screen.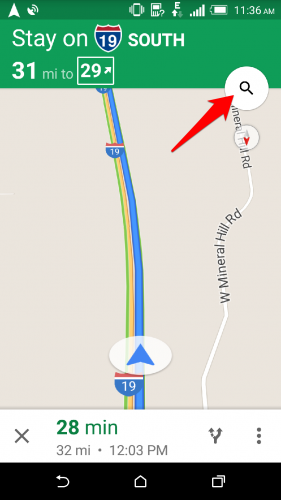 2.You will be shown a list of popular searches. Select Gas Stations.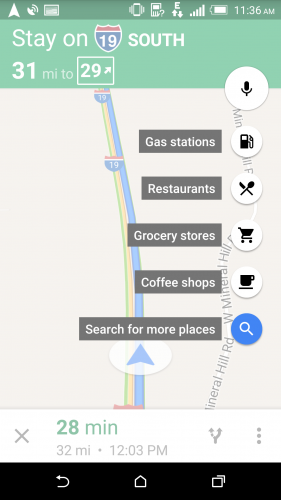 3.Gas stations that are nearby will appear on the map. Zoom in and out to see more options. Each station will be labeled with the name and how many minutes it will add to your trip. Some locations will have pricing information. Tap on the gas station you want.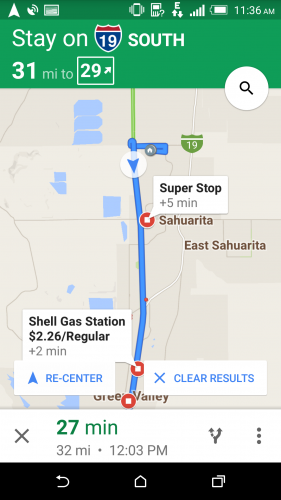 4.The station's information will be summarized on the bottom of the screen and shown as Destination A on the map. Tap Navigate, and you will be guided to your pit stop before continuing on to your final destination.