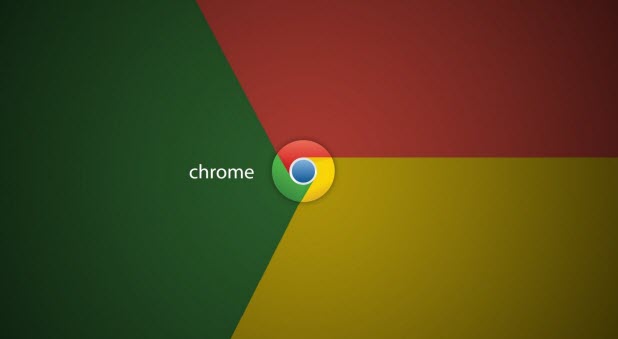 If your Chrome browser has been acting up lately and you cannot figure out why, it may be a good idea to reset the browser to its default state.
Warning: Even though you do not have to manually uninstall and install the browser again to get rid of the problems, resetting Chrome to its default settings will erase all your custom settings and most of the data. Only consider using this solution as a last resort when you cannot figure out what is causing the problems.
To save yourself from having to reconfigure the browser after the reset, consider using the sync feature to sync the settings with your account.
1. Launch Google Chrome from your desktop.
2. Once Chrome is launched, click the menu icon at the top right of the screen, and choose Settings from the list.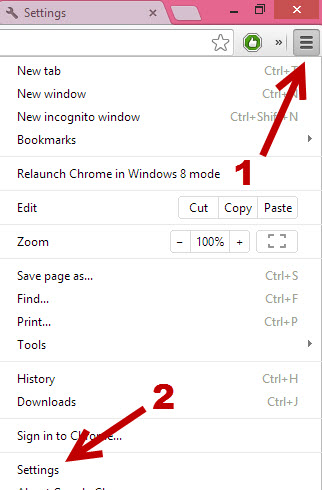 3. In the Settings tab, scroll down to the bottom, and click the Show advanced settings… link. It will expand the list to show more options.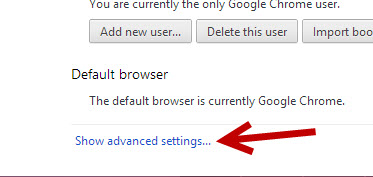 4. Continue to scroll down until you find the Reset browser settings option. Click on the button to restore Chrome to the default state.
When you reset Chrome to the default state, your homepage, new tab page, custom search engine, and pinned tabs will be erased. Your installed extensions will be disabled. The reset will also clear all the temporary and cached data like cookies or specific website data from your hard drive.
Be careful and only use the reset feature if it is the only way to solve the problem. It may take a lot of time to reconfigure the browser to suit your needs.

5. When the confirmation message pops up, click the Reset button. Optionally, you can send your current browser settings to the Chrome team to help the development process. If you do not want to do this, uncheck the option.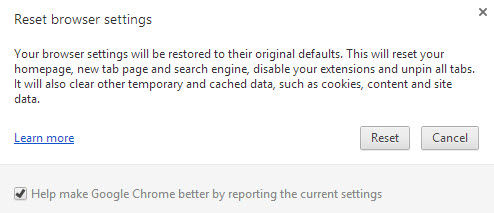 6. Once Chrome is completely reset, the browser will restart itself and allow you to use it as normal. Also, remember to enable your custom extensions in Settings -> Tools -> Extensions.