Gmail allows users to organize emails into categories through the label feature. Labels can be accessed from the left side of the Gmail interface. While an effective way to keep your emails organized, too many visible labels make it harder to find the desired category. Additionally, Google+ places circles in Gmail which can be another distraction. This tutorial will show you how control which labels and Google+ circles show in the label list.
After activating my Google+ account, I notice that the label list in Gmail displays the circles that I created on the social networking service. Many of these circles are not necessary can be removed from Gmail to keep the list clean. Luckily, you can hide these circle in the same place where the labels are managed.
1. Log in to your Gmail account.
2. Click on the small gear icon at the top right of the window to expand the menu and choose Settings from the list.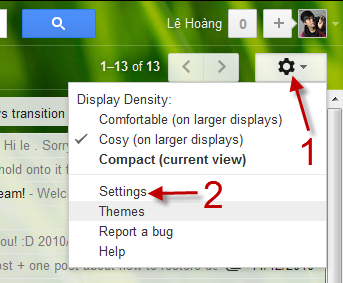 3. When the Settings screen appears, navigate to the Labels tab.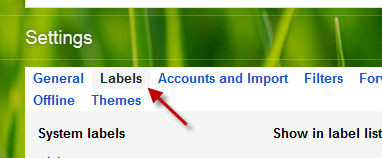 4. The Label tab let you control the labels on the left side of the Gmail interface. It is divided into three sections: System labels, Circles and (Custom) Labels.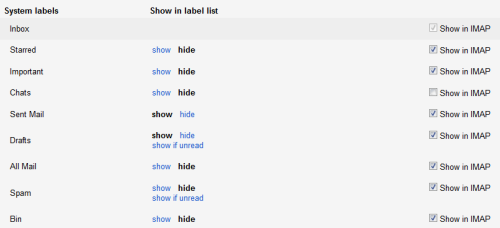 5. With the System labels, you can only show or hide it. Some labels like Drafts or Spam has an extra option which allows it to stay invisible and become visible when there are unread messages.

6. The Circles section will be available if you are using Google+. Just like System labels, the circles can only be set to Show or Hide. To manage the circles, you need to go to the Google+ page.

7. Custom labels can be set to hidden, unhidden or only show up when there are unread messages.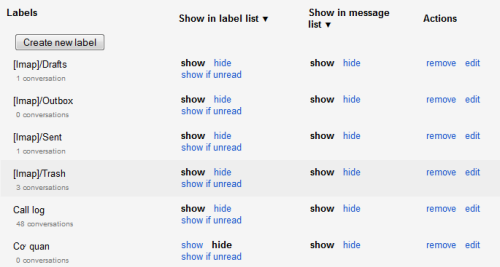 8. If you would like to set all the custom labels to the same state, click the small arrow at the top of the column and choose the appropriate state.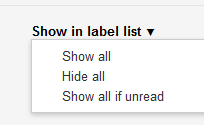 9. You can also edit your custom labels or delete it if it is not necessary anymore by using the two buttons at the Actions column.