When you share your information on Facebook with your friends, apps or websites that your friends use can also access this information. This can be very dangerous, because some apps on Facebook can be malicious. Therefore, it is a good idea to prevent those apps from accessing your information or limit them so that they can only access basic info.
1. Log in to your Facebook account.
2. Click on the small arrow at the top right of the page to expand the menu, and then go to Privacy Settings.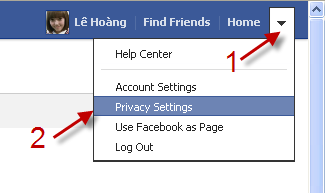 3. The setting that we want to change is in the Apps and Websites section. To edit it, click the Edit Settings link.

4. Look for the Info accessible through your friends option, and click on the Edit Settings button.

5. A new Settings window will pop up. This window contains many information about you like Birthday, Hometown, Your videos or photos…… To prevent apps or websites from accessing these information, just uncheck the information that you want.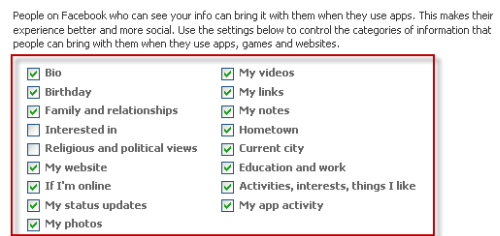 6. Hit the Save Changes button to update the setting.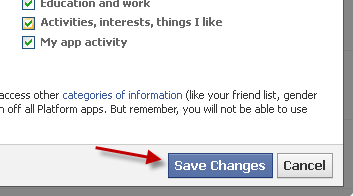 7. If succeed, you small window like below will appear, click Okay to close it.