Hey there!  How are you today? I have a question for you. Can I ask you? Can I? Oh good. Do you know that there is a difference in every new facebook updates? Nagging your head. I must tell you categorically there is. Facebook adds one or two new features to every update which you might not notice in previous versions. Read on to know how to update Facebook App on Android.
Everyone loves Facebook right? I mean, who doesn't!
Personally, I don't think I can go a day without Facebooking on my Android device. And being a tech geek and all. I always want my Apps up-to-date. Why? Like I earlier said, updates most times come with new features that are bent on making Facebook worth your while.
Facebook is a social media with over 100millions of active users. It has been the overall best social media platform in the world, for people to connect with their old friends, lost families, and making new friends throughout the world.  I'll go straight to the point for today, "how to update Facebook app on Android" smart.
How To Update Facebook App On Android
1. Open Google playstore on your Android device.
2. Search for "Facebook".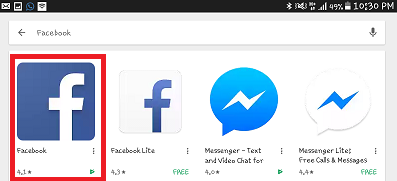 3. Click on the displayed Facebook App.
4. If the Facebook App has a recent update, you will see "update", if it doesn't. you will see "open". Click on update to start the updating process.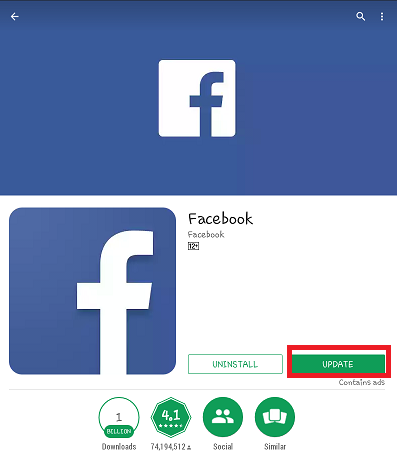 That's basically everything on how to update Facebook App on Android.
Your Facebook should be updated with ease and you should be able to enjoy the new features and all newly added features from Facebook. Your Facebook experience will keep growing with every update.
Conclusion
I hope you enjoyed reading this as much I enjoyed writing it.
Lots of people are having issues regarding updating Facebook, why not share this piece of article with them so that they too can learn from it. Kindly hit the share button to share with friends and family. If for some weird reason, you still find it difficult to update your facebook app, drop a comment in our comment box section, a techie will attend to you to guide you through.
Thanks for always stopping by to read on our blog. Do have a wonderful day.
Frequently Asked Questions and Answers
Q: Do I Really Need To Update My Facebook App?
A: Yes! The reason is that every new facebook update comes with new features and excitement. For instance, some years ago, there was nothing like Facebook events, GIF status or stickers. But with the new upgrade, you can create a life event that everyone will see.
Q: I can't access Google Play Store, what do I do?
A: Not being able to access Google could be caused by many factors.  I won't stop if I start talking about them, so, I'll go straight to an alternative. You could alternatively download an updated version of Facebook from an online APK store and install it on your device. Be careful, so you don't install a trojan or virus.
Q: If I update my Facebook App, will my log in details be affected?
A: No, it won't. When you update your Facebook App, the changes that will take place will be on the features of the App and probably the UI.