Hello, I am back again with another exciting topic on how to add admin to Facebook group. Facebook, as we all know, is a social media with about 2 billion users daily. This medium allows you the ability share pictures, videos and also see peoples view on your posts. You can also advertise your brand, create pages and groups to enhance better communication and increase fans base.
Now, to the real topic for today
What is a Facebook group?
A Facebook Group is a place for communication by a group of persons to share their common interests and express their opinion. A Facebook group lets people come together around a common cause, issue or activity to organize, express objectives, discuss issues, post photos, and share related content.
When a group is created the author of the group by default automatically becomes the admin of such group, by that he has the ability to add and remove people on the group he alone can also make modifications in the group which gives him an edge over other members of the group.
In most cases after groups are being created the challenge is always how to add admin to Facebook group because some kind of groups requires more than one admin depending on the group type.
In this article, I will show you easy steps on how to add admin to Facebook group.
Let's move on.
How to add admin to Facebook group
1. Log into your Facebook account.
Input your correct details in the login dialogue provided by Facebook.
2. Click on the groups.
Look at the left-hand side of your screen you would find a group icon with "groups" written beside it. This is located under your profile and it is directly located under the "explore" option.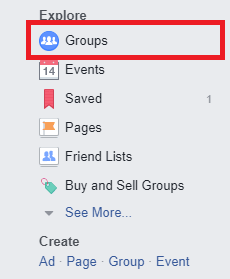 3. Click the group you want to want to add Admin.
You would see pending group invites (invitations you have not yet accepted), just underneath where it ends, you will see something like "Groups You Manage" just there you will find the groups you manage.This is if you are managing more than one group then you would have to click on the particular group you want to add an admin to.


4. Click on Members. This links you to a page where you have all members of the group alphabetically listed out.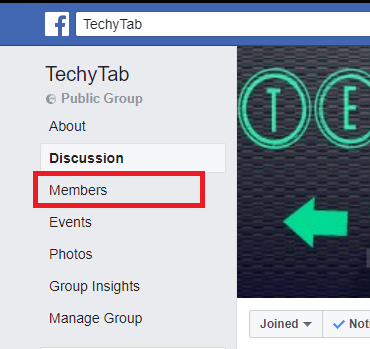 5. Click on the dotted text box beside a group member.
Just beside the member you want to make an admin you would see a dotted text box with 3 dots inside it, click on it and you would see a drop-down menu with options.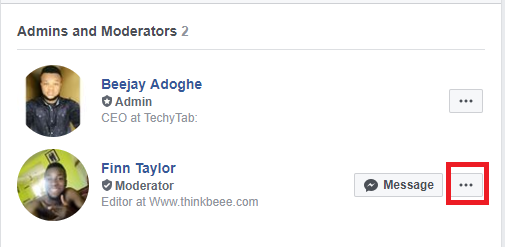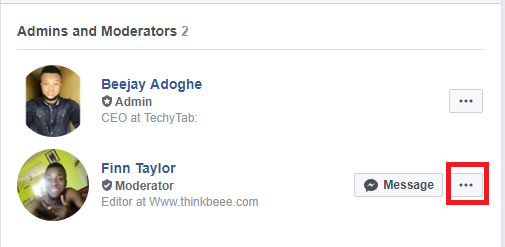 6. Click on Make admin.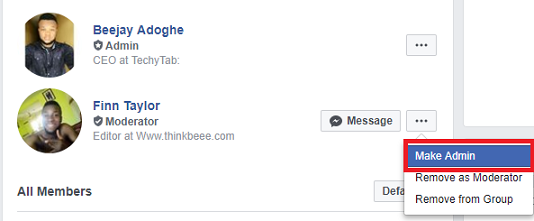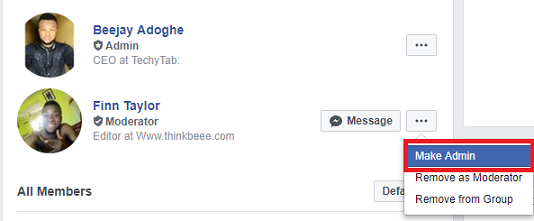 Whoever you want to make an admin must be a group member and also you have to be careful on whom you select to make an admin because he/she would have same privileges on the group just as you.
N/B: As a group admin, "your selected choice admin" will be able to edit group settings, remove members and give other members admin status.
Frequently Asked Questions And Answers
Q: Can I add more than one admin?
A: Sure, you can add more than one admin to your group. Want to add 50 admins or a 100 admins to your Group? Go on. *smiles*
Q: How can I remove an Admin from my Facebook group?
A: The steps to removing an admin from your Facebook is almost the same as Adding one. Here's what you have to do. Click the group you want to want to add Admin > Click on Members > Click on the dotted text box beside an existing admin > Click on remove as admin.
Here are some links you may find useful;
How To Change Facebook Name
How to Create a Group Chat on Facebook Messenger
How To Change Facebook Username
How Do I Unblock Someone from a Facebook Group?