If you are having difficulty finding what you want using Facebook Search, consider using the filters to locate the user, page, or app that you need.
Even though Facebook uses your profile data to give you better search results and the top hits are often accurate, there may be times when you search for something that has no connection with you or your friends. In that case, you may see many results that do not apply to your specific search. Filtering your search results can help you solve this problem.
1. Log in to your Facebook account.
2. Type the desired search term in the Search field, and Facebook will then give you the top hits in the drop-down box. If you cannot find what you need in the suggestions, click Find all people, apps, pages or products at the end of the suggestion box to see all the results.

3. In the search results page, you will be able to filter your search results using the filters on the right side under the Refine This Search section. To add a new filter, click on the corresponding Add button, and choose one of the suggestions in the box. You can also set your own term by choosing Other.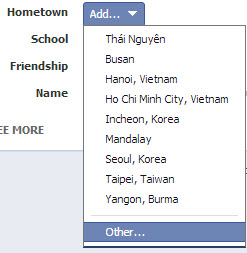 For a people search, which is the most used search feature, you can use filters such as Gender, Relationship, Current City and so on.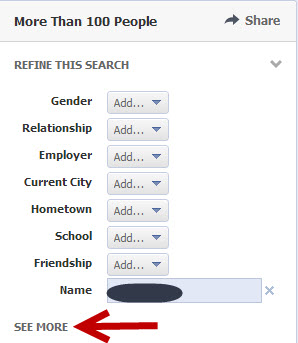 You will see even more filters such as Work and Education, Likes and Interests, Photos and Videos if you click the See More button.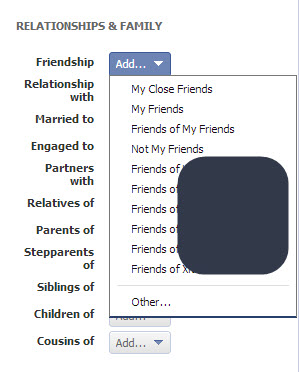 Depending on what you search, you will see different filters. The examples below show you the type of filters you can use when searching for apps or pages.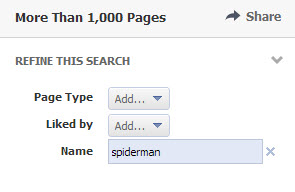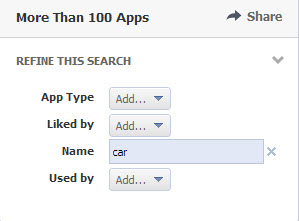 4. If you mistakenly set the wrong filter, click on the wrong filter, and choose Remove from the menu.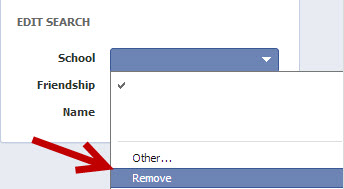 5. As you add a search term, the page will be refreshed to reflect the new changes automatically.