Every time a new version of Firefox comes out, I hate seeing this error when installing extensions: "…could not be installed because it is not compatible with with Firefox." With the newest releases of firefox and firefox betas, your favorite extensions may not work. This tutorial will show you how to force them to work.

1. Launch Firefox 4 beta
2. In the address bar enter the following: about:config
3. Click on "I'll be careful, I promise" when the message appears.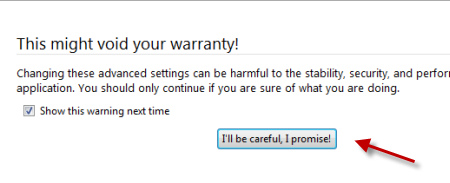 4. Right click and choose New->Boolean
5. A new window will pop up,type in:
extensions.checkCompatibility.4.0b (with FireFox 4 beta)
extensions.checkCompatibility.4.0 (with FireFox 4)
and then click OK.
(Or change to whatever version that you are currently using…)
6. Set value to False and click OK to close that window.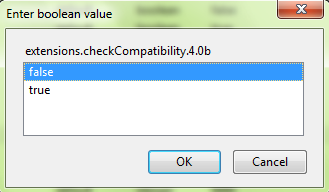 7. Restart Firefox
Now, you can your your incompatible add-ons easily.