Typically, one can only log into one Gmail account at a time. However, frequently it is useful to log into multiple accounts without conflicting with each other. This tech-recipe will show you how.
1. You need to install MultiFox.This add-on works great on FireFox 3.6 (As of publication, this extensions does not work with 4.0 beta yet)
2. Restart Firefox to take effect.
3. Log into your first Gmail account.
4. Go to File->New identity profile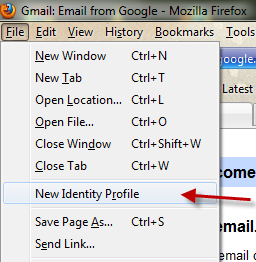 5. A new Firefox window will pop up. Use this window to log into your 2nd account.
Important notes:
-When using MultiFox, each FireFox's window will be flagged with a number. You can open up to 5 windows to log into 5 different Gmail account.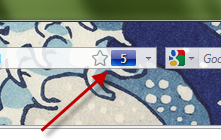 -To open the next Firefox window,you must open it (Follow step 4) from the previous window. For example: To open the 3rd window, you must open it from the 2nd window.
-You can use this add-on to log into your accounts at other websites too!