Two of the most common BlackBerry questions deal with images. First, users always want to know how to change the background. Everybody likes to personalize their device. Next, people want to see an image of whom is calling them. This tutorial will demonstrate how to perform both of these tasks.
My buddy has been setting up a few BlackBerry Torch devices through AT&T. He dropped me a note saying that these are the two questions that he most frequently receives:
How do I change the BlackBerry background?
How do I assign a photo to a contact?
Luckily, you solve both problems the same way. I'll even show you two different ways to do it.
1. Go to the photo you want to use as your background or to assign to a contact
2. Press the BlackBerry menu key and select either Set as Wallpaper or Assign to contact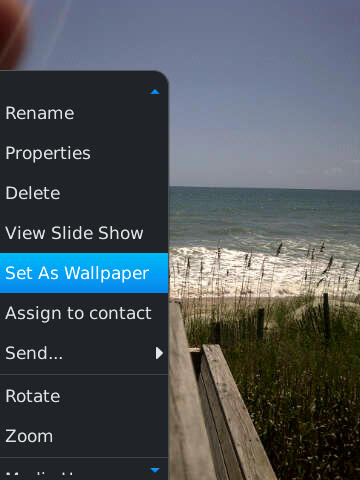 OR
1. Go to the photo you want to use
2. Hold your finger on the image until the pop-up menu appears
3. Select hold you wish to use the image.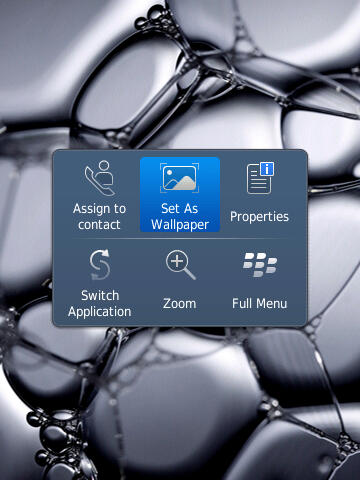 With the BlackBerry 6 OS we find a common theme. Much of what can be done through the BlackBerry menu can also be done by holding a finger on the screen until the pop-up menu appears.