Isn't it wonderful to just play around with your Android device?
Taking photos, downloading songs, videos and games as many times as possible can be so much fun until you receive that familiar notification that reads thus; "…sorry you have insufficient storage space on your device, please delete some files." A message like this can be annoying, especially if you are on the verge of downloading an essential document. You are therefore left with two unpleasant choices: you either forget about downloading the document or delete older files to make room for the new.
This post will guide you through on how to reduce memory usage on android
1. Get an SD Card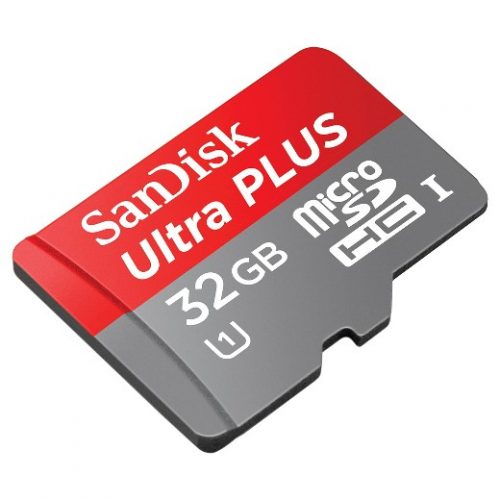 One method that you can use to reduce memory usage on Android is getting an SD card. Getting an SD Card is what we call a "quick fix."
Many Android phones have provision for expandable storage, i.e., you can use SD Cards if your device's built-in storage is small.
As soon as your phone memory is full, you can purchase a MicroSD card for your documents. Before you buy the card, it is important to ascertain the compatibility of the card with your Android device. Some devices can take up 128GB of external memory capacity whereas; some others can only take 64GB or less.
2. Delete Old Files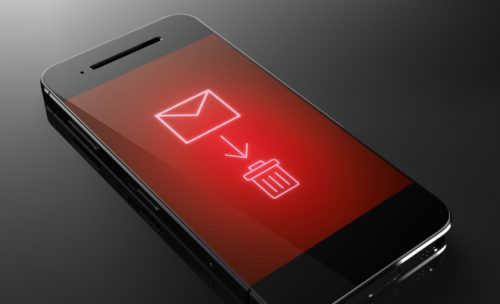 When I first bought my Lenovo laptop, it came with a 1TB hard disk capacity. My friends and I wondered what I would do with such memory capacity. Someone jokingly said, " You wouldn't need more storage space in a hundred years ." Guess what? In just three months I had used over 769GB of storage space, no thanks to Games, High Definition Movies, and songs. I had to spend a considerable about of time deleting files I considered unimportant.
Thus, irrespective of the capacity of your SD Card, you will need more space, sooner or later. When that happens, deleting some files is a viable option. We all have songs we barely listen to, videos we never watch and apps we do not use taking up storage space. Deleting these items and their duplicate photos, will free-up space on our devices.
Deleting old files especially apps,  will not only give you extra storage space, but it will also increase the speed of your device, especially if the apps run in the background.
To delete old apps,
On the  "settings" app on your mobile  device,  click  on  "apps" (some devices have it as "application manager")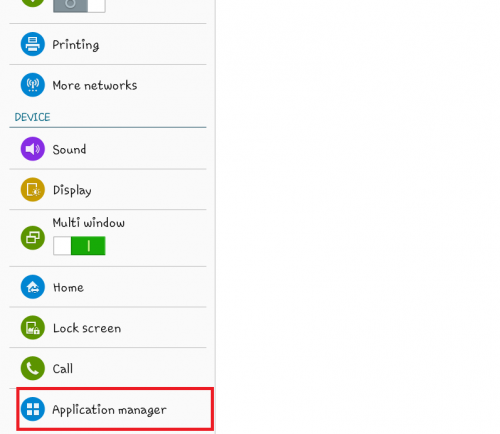 You will see a list of the apps on your device.  Tap on the app you want to delete.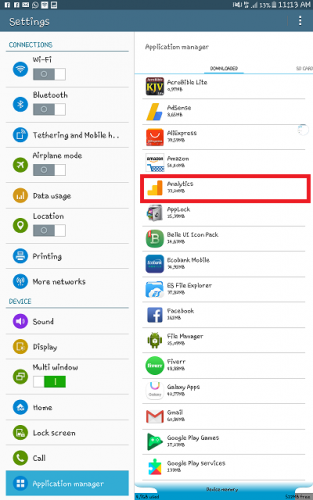 Finally tap on the "uninstall" icon. The app will be removed.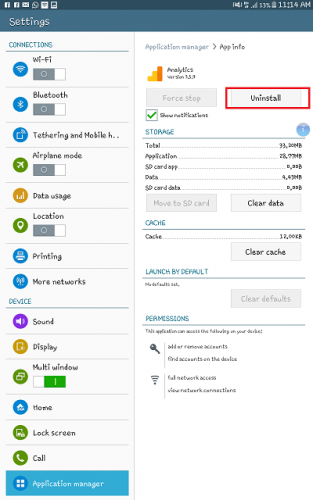 There are some apps on your device that cannot be removed unless the device is rooted.  The reason you cannot remove them is that those apps were pre-installed. For such apps,  you can either disable them or force them to stop.
3. Use Cloud storage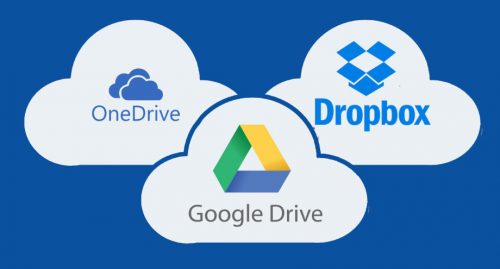 Another way to reduce memory usage on Android is to move your files to cloud storage. There are many of them really, there's Google drive, One drive, and Dropbox.
Let's use Dropbox for an example.
The beautiful thing about Dropbox is that it gives you 2GB storage space free of charge and up to 1TB of storage space for just $10 every month. On downloading the app,  you can save videos, photos, etc. on your PC and still have access to them on your Android device. In addition to the 2GB or 1TB of storage you receive, you get 500MB for every person you refer to the service.
Who wouldn't want to take advantage of Dropbox?  Certainly not me!
4. Use Google Photos App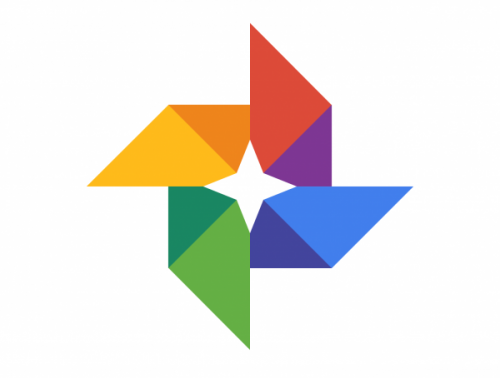 Photos and videos take the most space on our devices. However, with Google Photos App, these files can be saved at their full resolution, for future use.
The app allows you delete pictures and videos on your phone and still have access to them anytime you want them.
To take advantage of the opportunity this app presents, you would need to download it on the Google play store and sign up with your Google account.  After that,  you will be required to backup your files.  On clicking "turn on," the app's functionality will be enabled, and you can begin saving your photos.
5. Clear up your downloads folder
Deleting files in your downloads folder is yet another way to reduce memory usage on Android.
Your "downloads"  folder is often filled with files (videos, images, and PDFs)  that you downloaded and used once on your Android device.
To delete such files;
Look for the "downloads"  app on your phone.
Tap on the-the files to select those you want to remove.
Tap the "delete" icon to remove all the selected files.
6. Clear Cached files
Most people have apps on their devices that they barely use. They forget that as long as these apps are on their phones, they take up storage space and mobile data, whether they are in use or not.
Cache files are pieces of data that an app collects, stores and backs up.  These files take a lot of storage space.
There are two ways of clearing cache.
You can either clear cache for all your apps at once or you clear cache for each app independently.
We strongly advise that you adopt the second option.
To do so:
Check for 'Apps' under 'Settings' and you will find a list of your installed apps.
On selecting the app whose cache you want to clear, you will see the amount of space it is taking off your storage.
You have the option of forcing the app to stop or uninstalling it. Check under 'storage' for options like 'delete cache '  or 'clear cache.' Follow the prompt to clear cache and rod your phone of unwanted files.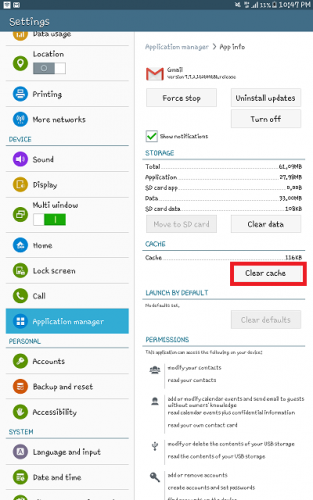 Although there are much more ways to reduce memory usage on Android devices, these steps will surely get you off to a good start.