The focus mode on Android is built to stop distracting apps from interfering from your work and/or work schedule. You can make your life easier by adjusting the day and time for when distracting apps – such as WhatsApp – ought to be prevented from making your device flare up so much so that your focus is disrupted. This digital wellbeing tool is different than an app timer as it lets you set the exact time as well as day. Read on to find out how you can easily set focus mode for any app(s) in Android 9 and prevent distracting apps from disrupting your workflow.
How to Set Focus Mode for Apps on Android
1. Go to the settings of your Android 9 device.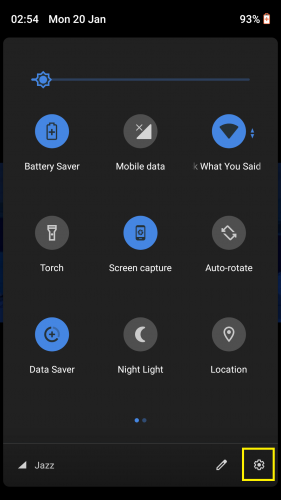 2. Access the Digital wellbeing and parents controls section.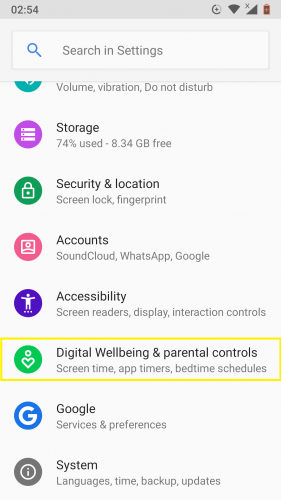 3. Go to Focus mode under Ways to disconnect.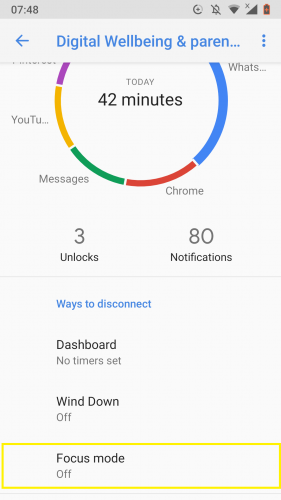 4, Select the app for which you wish to set the focus mode on.
5, Tap on the box right in front of that app to select it.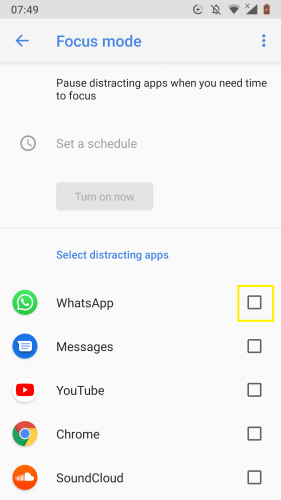 6. To turn the focus mode on for that particular app, tap on Turn on now button.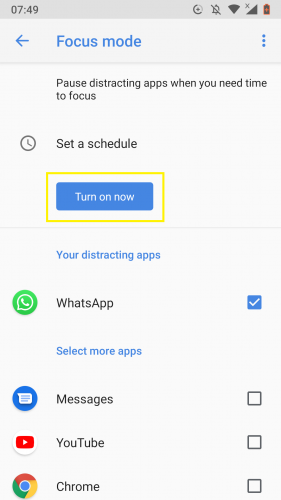 7. And to turn the focus mode on for that app, simply tap on the Turn off now button.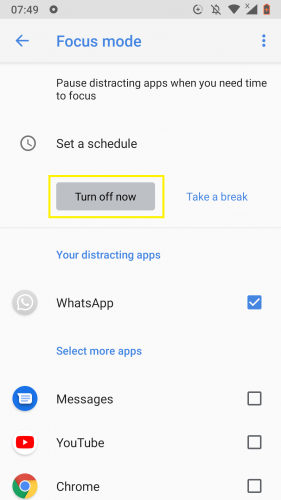 8. To set a schedule for when to start and end the focus mode, tap on Set a schedule.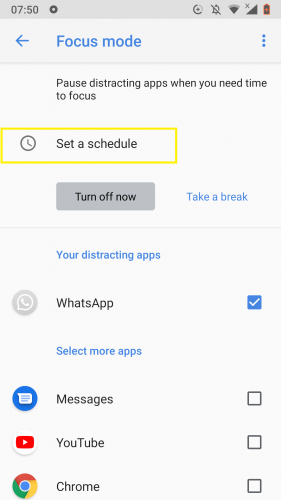 9. Set the starting date, ending date and the day.
10. Tap on Set, once you are done.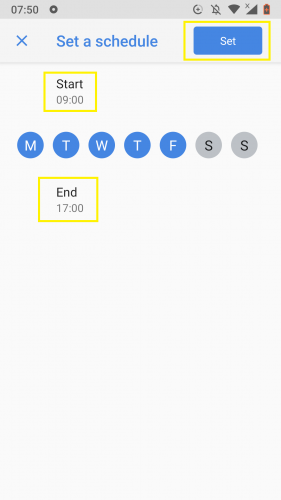 11. Tap on Take a break to temporarily set the mode off in between your schedule.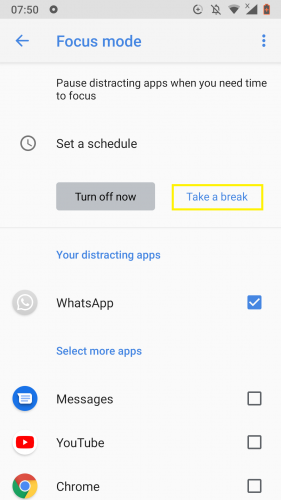 12. Set the time limit for your break.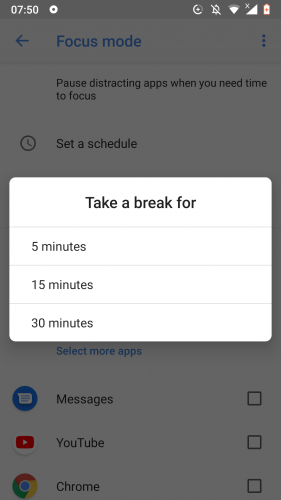 13. To add the focus mode shortcut to quick settings, tap the more icon on top right corner.
14. Select Add a Quick Settings shortcut.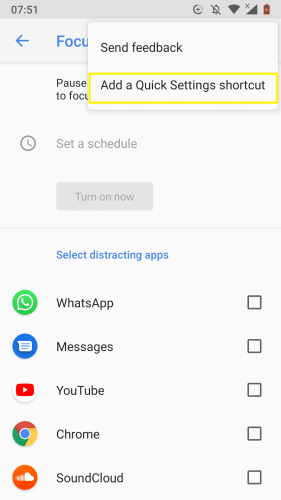 15. Follow the guidelines mentioned in the page you are redirected to.
16. Once the shortcut has been set, you can take a break from quick settings.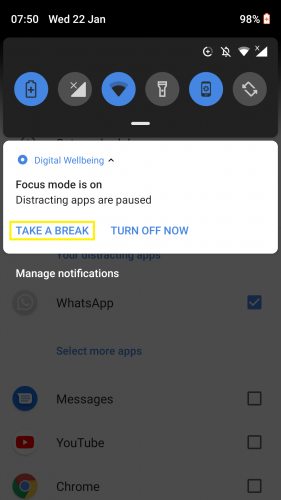 17. You can also turn off the focus mode from quick settings shortcut, as shown below.

Frequently Asked Questions
1. What happens when I take a break from focus mode?
The distracting app will resume normally; you will receive messages and/or notifications from it as usual, but once the break (who's time limit you set yourself) ends, the focus mode will automatically turn on and the app will not work as such during the time focus mode is on.
No.
3. What exactly happens to an app or its content when I open it in focus mode?
Messaging and/or gaming apps, when opened in focus mode turned on, will be paused. You will not receive notifications form such apps, either.
More Useful Tips and Tricks on Android
How to Set Gestures on Android 9
Customize Tiles Bar in Android
How to Add a Custom Lock Screen Message on Your Android
Give Your Android a New Look by Enabling Hidden Dark Theme (Nougat)