There are different ways of hiding photos on Android. Some apps offer users a choice to put a password on certain apps and folders. Though putting a password on apps and folders may keep the photos safe from prying eyes, it does not take away that fact that some photos are on your phone but you are too protective to share it for some reasons which will raise more questions than answers. Fortunately, there is a way to hide photos on Android without putting any password or some sort of protection. This article will discuss how to hide photos on Android.
We take a lot of photos on our Android smartphone. Who doesn't? Even if there is someone who uses their smartphone camera just a little, even they will have some pictures which they don't want to show anyone. We do give our smartphone to others to check out something, and while we are away from it, the photos are the most vulnerable things on our phone if you give access to someone.
It is not just the photos that you might want to hide, but also videos. There are a lot of ways of hiding the photos or videos that we don't want to share though. Some have their own ways of using a third-party app or an inbuilt photo or video hider in the gallery. If you are on this page right now, you are most probably looking to hide your media that you don' t want to share.
How to Hide Photos on Android Manually?
To hide photos on Android without raising any suspicions, follow these steps:
Quick Steps:
• Open the file manager on your device and tap on Create a New Folder.
• Now, while naming the folder that you created, start the name with a period (.). For example, create the folder as .private.
• The next thing you need to do is, navigate to the photo or video you want to hide in the file manager and move that particular media file to the newly created folder.
Detailed Step-by-Step:
The detailed step-by-step procedure uses a Samsung Galaxy S8. Though there may be minor differences when using a different phone, the procedure should generally apply to most Android devices.
1. Open your phone's file manager app.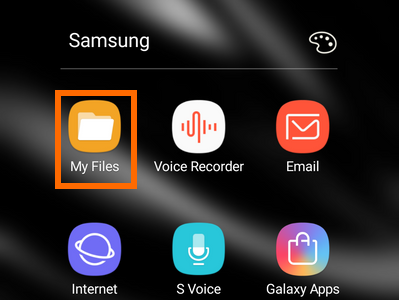 2. Tap on the storage device where you want to hide the photo.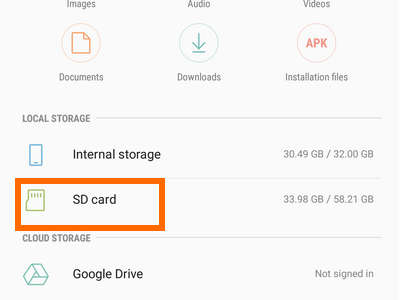 3. Tap on the More Settings button.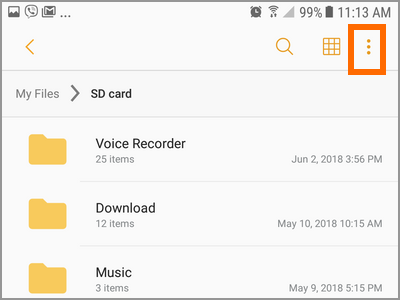 4. Open Settings.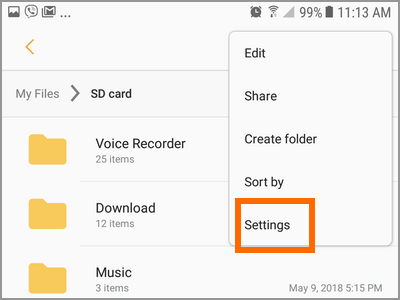 5. Tap on the toggle switch for Show Hidden Files and go back to the storage device.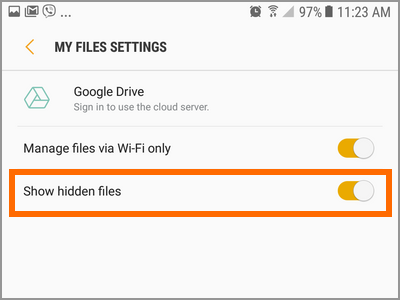 6. Create a new folder by tapping on the More Settings button and choosing Create Folder option.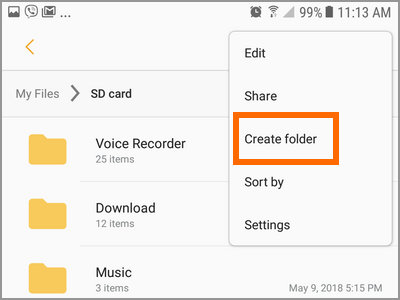 7. Enter a name for the folder. See to it that the name starts with a "." (period). For illustration purposes, we will create a folder named ".private".

8. Go to the folder where the picture you want to hide is saved.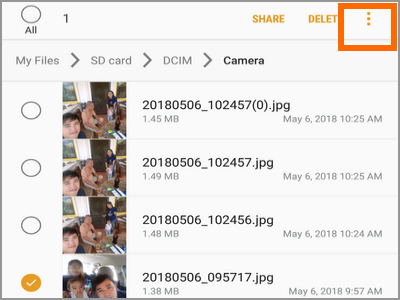 9. Long tap on the photo.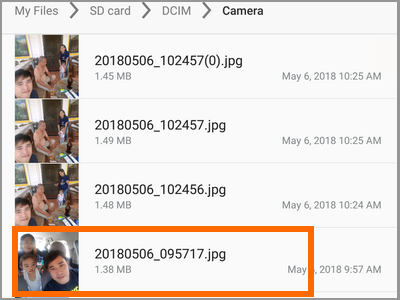 10. Select the More Settings button and choose Move.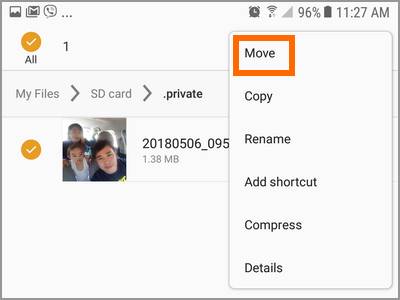 11. Choose the newly created folder as the new storage for the selected file.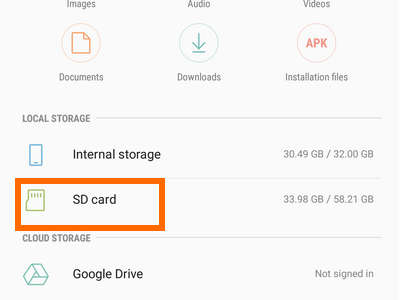 12. The photo will be moved to the new folder and will no longer be visible in the Gallery.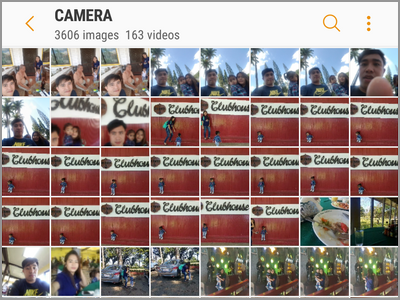 Other than that, your gallery app on your phone might have the hide photos feature which you can. If not, you can follow the manual process or find some good third-party applications. There are free applications in the Play Store. You can download and try one the best suits you.
You just learned how to hide photos on Android. If you do know any other better ways or have some good app recommendations to hide your photos, let us know in the comments.