If your Galaxy S5 has been acting up lately, a factory reset will take care of the problems you are having, in most cases. If nothing else you have tried has worked, consider trying a factory reset as a last resort to get rid of the issues yourself. Let us take a look at how to perform this task safely on your phone.
Warning: Before you reset the phone, please back up all of your important information such as contacts, messages, photos, videos, and music to prevent unwanted loss. A factory reset will erase all of the user data on your phone and will restore the phone's software to the manufacturer's original settings.
1. Open the app drawer, and choose the Settings icon.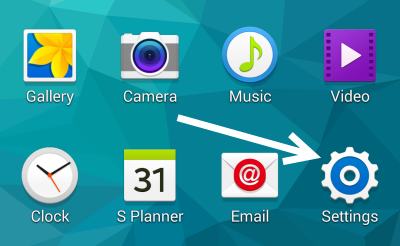 2. In the Settings screen, navigate to the User and Backup section, and choose Backup and reset. If your settings screen is set to tab view, this section can be found under the General tab.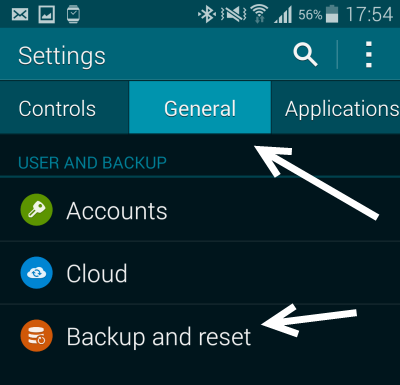 If your Settings screen is in grid view, all you have to do is scroll down the list to find the User and Backup option.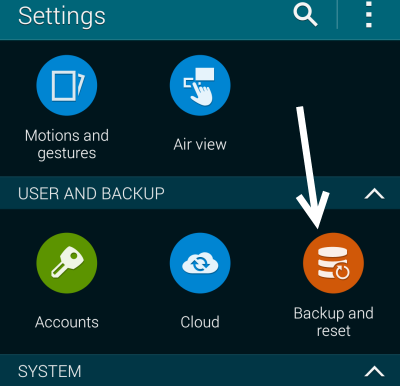 3. Next, tap the Factory data reset option under Personal Data.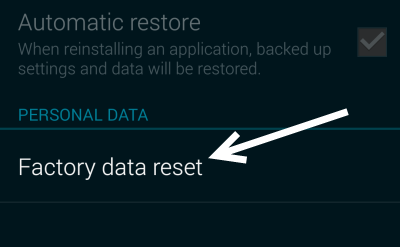 4. This reset operation will erase all the data you have on the phone, including your internet accounts, downloaded apps, app data, system settings, and will revert your phone to its original state. Since the deleted information cannot be recovered, make sure you have backed up all your important data before continuing. Depending on the type of data you want to back up, you will need to use different apps available from the Store to do the task.
When you are sure that it is safe to do a reset, tap Reset device.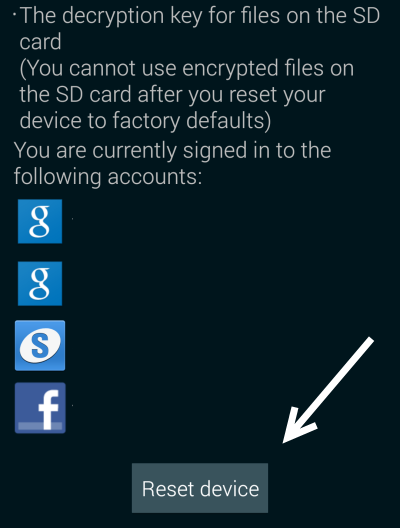 In the next screen, tap Delete all, and wait for the phone to complete the reset operation. The next time the phone boots up, you can set it up as usual.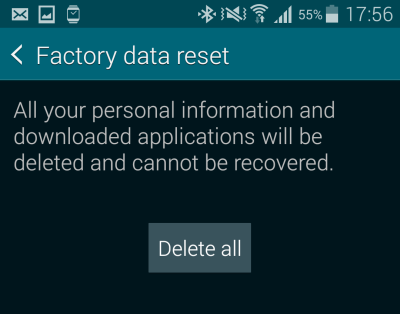 5. After you have set up the phone, you can get your old data back. All your downloaded apps can be downloaded again from the My Apps section in the Play store, while your data can be restored using the app you previously used to back up your phone.
6. If you still have problems with your phone, you can bring it to the Samsung service center for help.