Whether it's an Infinix device or any other ads popping up on your device screen annoy most of us, if not everyone. I forever seek tricks and hacks to get rid of them. In fact, app stores have even developed special software that users can install in their devices to permanently remove ads. However, with Infinix devices, getting rid of ads is fairly simpler. All it takes is choosing not to update just one app, the XOS Launcher app, which basically runs Infinix devices. So, find out below how to remove all ads from Infinix phones.
Removing ads from home screen – Method 1
1. From your Infinix device's homescreen, swipe up.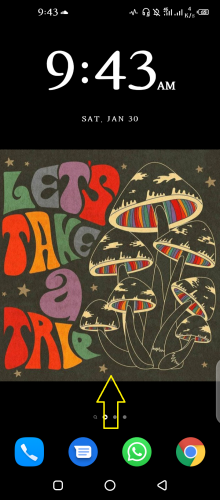 2. Tap more icon from top right corner > Hide Instant Apps.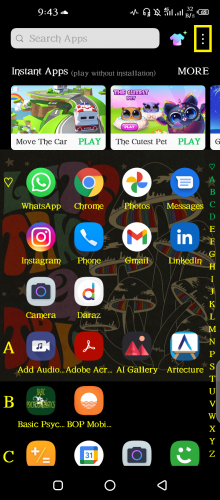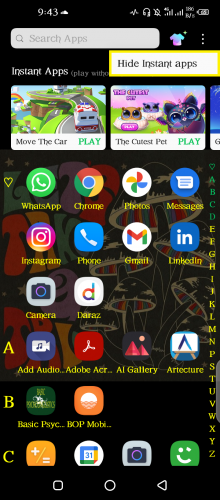 3. Game ads have now disappeared from home page.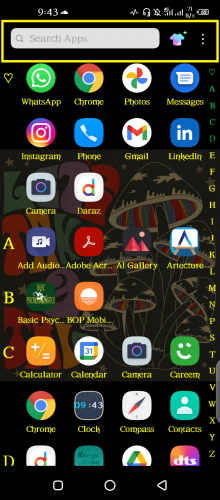 If you're still seeing the ads, simply restart your device. You can always reverse this action using Open Instant Apps; ads will be visible again.
Removing ads from zero screen – Method 2
1. From your Infinix device's home screen, swipe right.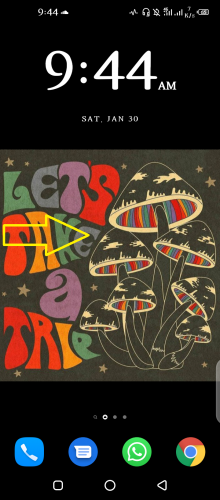 2. You will see ads section under Unlimited Instant Apps.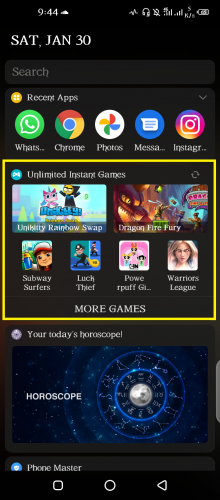 3. Scroll down on zero screen to Settings.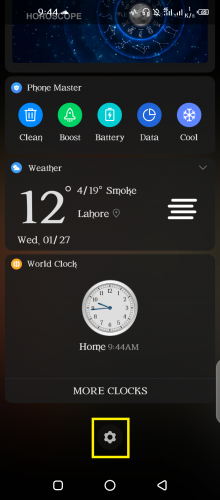 4. Tap delete icon to remove ads card from zero screen.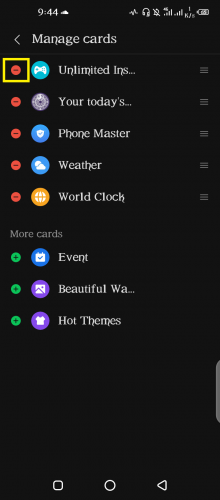 It has now been removed from cards that are selected to show up on the zero screen. Furthermore, you can always add a card again to the zero screen by going to this settings page (settings of zero screen, not system settings) and adding it again by tapping the '+' icon next to that app card.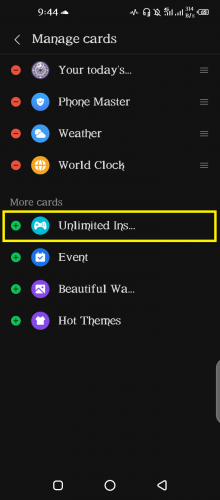 5. Go back to zero screen. The removed ads card shouldn't be visible anymore.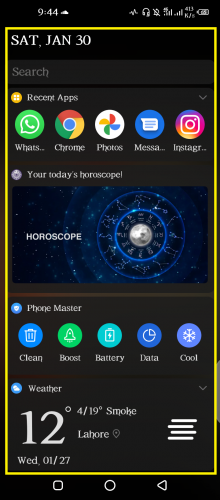 If you are still seeing the unlimited instant apps card in your zero screen, you can try restarting your device. And even after restart, if the ads are showing on the zero screen, it might be because of updates installed recently.
You will need to go to the Play Store and uninstall updates for the XOS Launcher app that is associated with Infinix devices only. Once you uninstall recent updates, try repeating method 2 as explained above. That ought to get rid of ads from your zero screen.
Outdated versus Updated Infinix 
The customizable zero screen, like the one depicted above, is not present in Infinix devices that are up to date. If you've updated your device (particularly the XOS Launcher app of Infinix), you will see a zero screen filled with ads, and there's no way (not yet, anyway) to get rid of those ads from the zero screen.
However, you can always uninstall or not install updates for XOS Launches app to begin with. That will leave you with the old zero screen that is customizable. For it is only through this format of a zero screen that lets you remove ads from it (via its settings section, as illustrated above).
More on Infinix Devices and Ads
If there's still more ad-related content filling your screen every second of every day, such as XClub content ads—an app built in and specific to Infinix devices, alongside XTheme, XPark, XLite,—all you have to do is turn off notifications from within such system apps. Ads will still be released, but within these apps only. They won't interrupt your flow on your device; that can be as good as removing as altogether.
And that's all the important information you need to know regarding how to remove all ads from Infinix phones.