Facebook has finally responded to the wishes of its users with a new update for Facebook Messenger.
For an app that is the talk of the town, a simple vision-friendly dark mode feature is a no-brainer. But the management at Facebook, for some odd reason, didn't think so for many many years.
Before, you could enable the dark Mode in FB messenger through a root hack or by way of a moon emoji. There was, however, no direct or built-in option to toggle it on.
And no one wants to go through the hassle of splurging their time on these sophisticated methods to activate a simple theme-changing feature.
Thankfully, Facebook has now provided a simple button, within the app, to activate this feature. Here's how to enable Dark mode in FB Messenger.
How to Enable Dark Mode in Fb Messenger [ Simple 3-Step Method]
1. Launch the Fb Messenger App.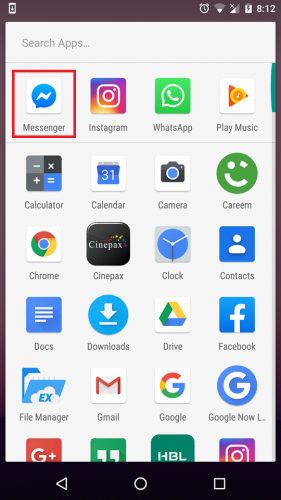 2. Click on your Avatar or Profile Picture at the top besides Chats.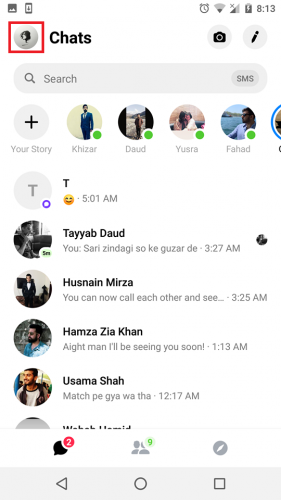 3. Toggle the Dark Mode button ON.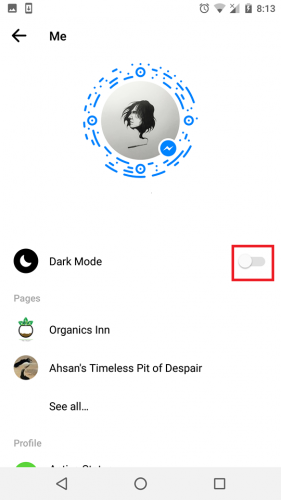 Note: I have performed this tutorial on an Android device. If you're using the iOS version of FB messenger, the steps will not vary. Please use the exact same instructions.
Read More: How to Enable Dark Theme on Youtube 
The Dark Mode Feature Doesn't Show on My FB Messenger App
Having problems figuring out how to enable dark mode in Fb messenger? This could happen due to two reasons.
Your FB messenger app is outdated. In order to access the Dark Mode, you must have the latest version of the app installed on your device. You can either enable automatic updates on your iOS or Android device to resolve this issue or download the latest version of FB Messenger from Google Play manually.

You are using an obsolete version of Android or iOS that doesn't support the latest version of FB Messenger. In that case, I would strongly suggest you to update your device to enjoy its full potential. A warning message to update your device may appear in the notifications. Click it to start the update process.
Why Fb Messenger's Dark Mode is Good for Your Phone
Changing the theme of your messenger app seems unnecessary but it's not. Switching to this crystal clear jet-black OLED theme has its benefits.
The first and foremost reason the dark mode was such an anticipated feature was because it's a huge battery saver. It enables the user to run his device in low brightness, without jeopardizing contrast and visibility.

It's sleek and elegant – very much unlike the bland and bland white background that we've had to bear with for years.
If you're one of those Addams-Family-Emo-Goth fanatic who likes all-things-black, then you can take this obsession of yours one step ahead with this dark theme for Facebook's desktop version.