By default, the side switch on the iPad is set to be a mute button. You can change it so that the rotation lock can be set using the side switch instead.
1. Open Settings.
2. Go to General.
3. Go down to Use Side Switch to:.
4. Tap Lock Rotation.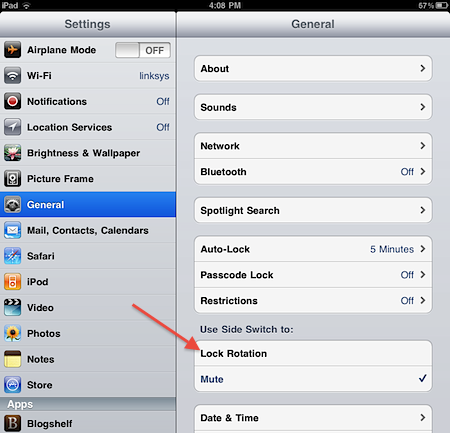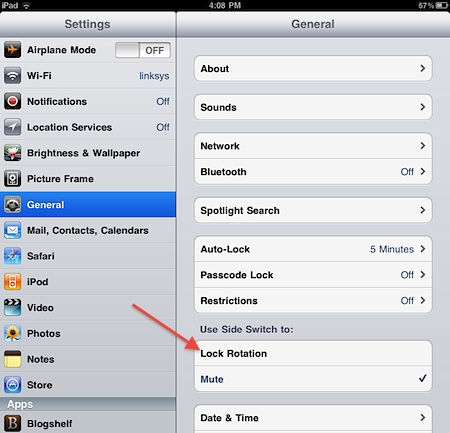 The side switch is now set to lock rotation instead of mute.
If the side switch is set for orientation lock, you can access mute by double tapping the Home button and sliding to the right.


If the side switch is set to mute, you can access the orientation lock the same way.