Apple introduced Photo Burst mode with the iPhone 5S. When you take a Photo Burst, you capture 10 frames per second over a few seconds (as long as you hold your finger on the shutter button). These photos are wrapped up into a bundle so that they do not take up a ton of space on your camera roll. You can keep all the pictures or just your best shot. This feature is helpful if you are trying to capture a shot of a wiggly kid or fast-moving sporting event or if you want to stitch the photos together to make an animated gif.
I tested out iPhone's burst mode, and it let me keep going until I stopped at 40 seconds and 400 photos, which is much more than you would need for most situations. If you set a delay timer, your camera will automatically take a burst of 10 photos over the course of a second to make sure you get a good shot.
1.Open the camera. You can do this by tapping on the camera icon from your home screen or by swiping up from the bottom of your screen to access the camera from your control center.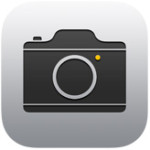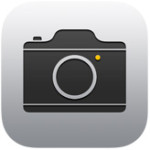 2.Set the camera to either Photo or Square mode by swiping left/right.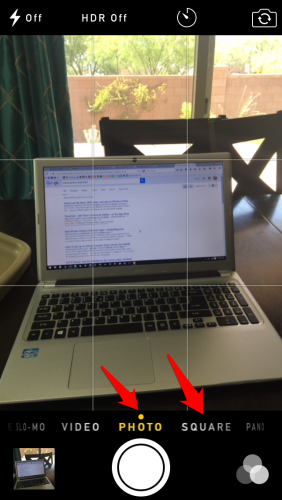 3.Push and hold the main shutter button. You will hear a rapid series of shutter click sounds, and a count of the number of photos taken will appear above the shutter button. Take your finger off the shutter button when you are done.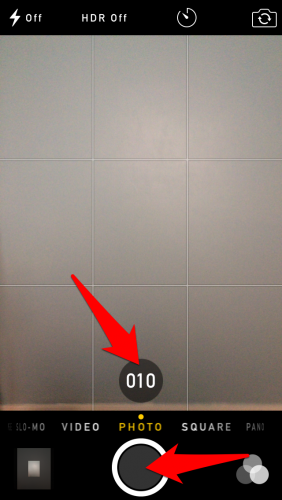 4.Now, go over to your camera roll, and view your pictures. All of the photos in the burst are grouped together to save space. Click Select at the bottom.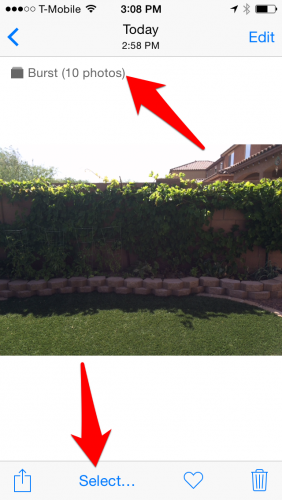 5.Scroll left/right through your pictures, and select all of the photos you want to keep. Tap Done.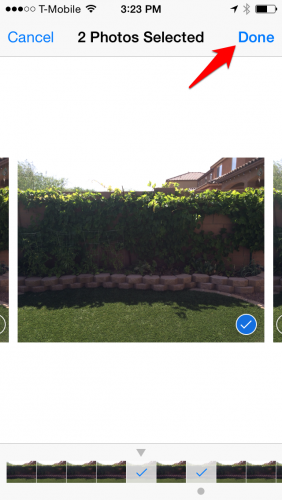 6.You will be prompted to keep all of the photos or only the ones that you marked as favorites. I recommend keeping only your best shots so that you do not use up too much memory space.