Since HD movies are so large, I do not keep all of my purchased media on my iPhone. Previously purchased media such as movies, TV shows, and music can be downloaded from iTunes whenever you wish.
Do you want to watch a movie that you have bought in the past on iTunes but no longer have in your collection? If you have upgraded your iDevice but did not backup your content, you do not need to purchase your media again. Apple allows you to re-download this content through iTunes.
To retrieve the content you must be logged in to the same iTunes account that you used to make the original purchase. You just need iTunes and your apple ID. The only exception to this is that some content can not re-downloaded if the original purchase was refunded or if the content has been removed from the iTunes store for some reason.
Retrieving purchases including apps and books through their respective applications as well. For this tutorial we will be focusing on using iTunes to get your music, movies, or television shows.
1.Launch the iTunes app.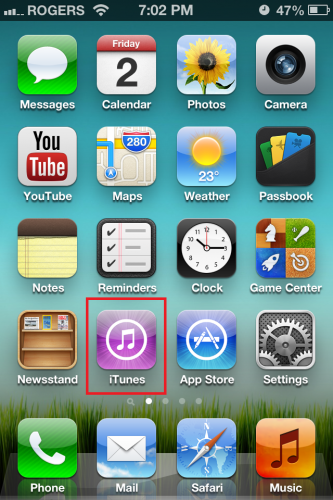 2.Select More on the bottom bar.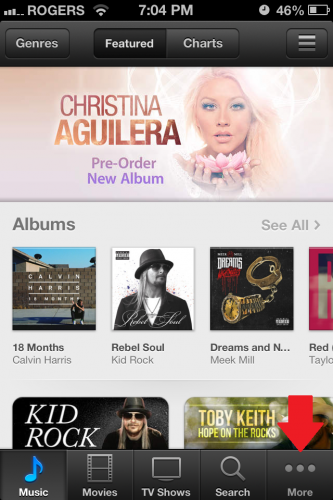 3.Choose Purchased from the listed options.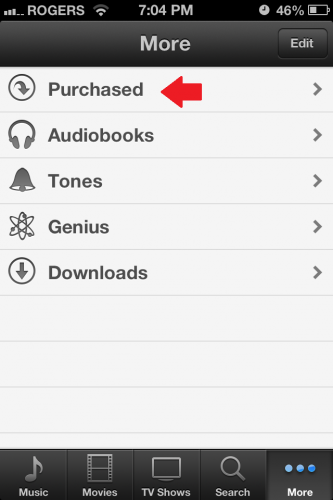 4.Select the content type that you wish to re-download. For this example, I am selecting Movies.
5.Select Not on This iPhone on the top options bar.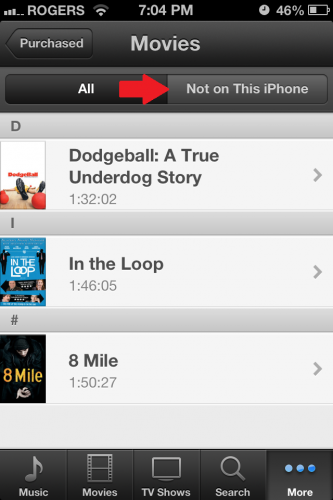 Your previously purchased movies will be visible on your screen and are now ready for downloading. Essentially, Apple keeps any content that you have purchased from them available in the cloud at any time. By using iTunes you can grab your previously purchased television shows, movies, or music whenever you wish.