iOS allows you to access specific settings by executing a command from Safari's address bar. By bookmarking some of these settings (such as the settings for WI-FI and Safari), you will have convenient access to them without having to go find the Settings app.
1. Open Safari.
2. Since Safari doesn't allow you to build bookmarks from scratch, you will need to go to any site and bookmark it. This will give us a bookmark that we can edit to meet our needs. To bookmark a site, tap the arrowed icon next to the address bar and select Add Bookmark.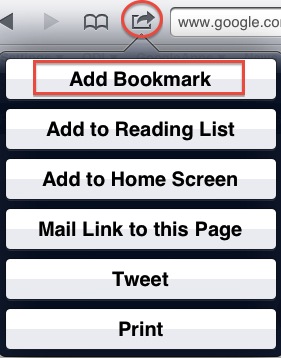 When the new bookmark's info is displayed, tap the Save button.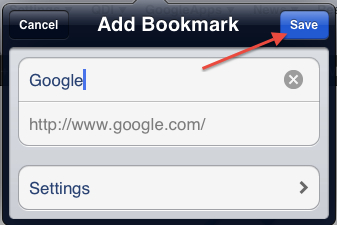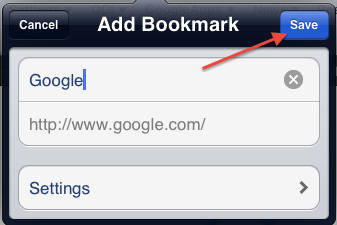 3. After the new bookmark has been created, tap the Bookmarks icon.
4. Tap the Edit button in the title bar.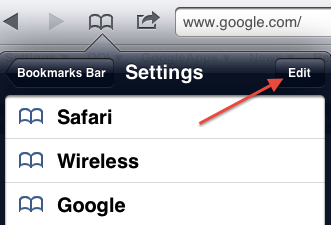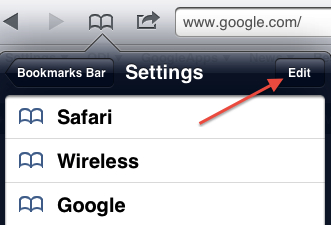 5. Select the bookmark.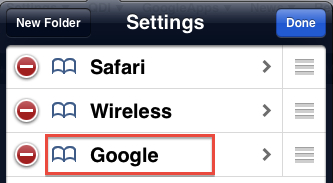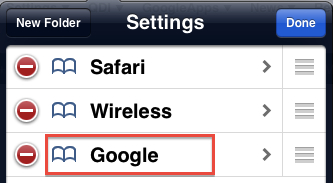 6. Change the name of the bookmark to reflect the setting that it will take you to.
7. Change the address to one of the following (for Safari, WI-FI, or VPN):
prefs:root=Safari
prefs:root=WIFI
prefs:root=General&path=Network/VPN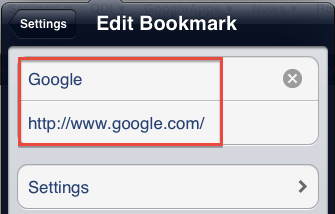 8. When you have finished, tap the button to take you back to the location of the bookmark (located on the left side of the title bar)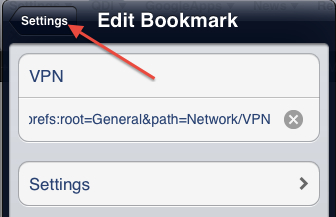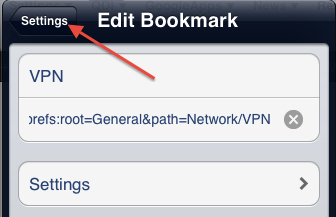 and then tap the Done button.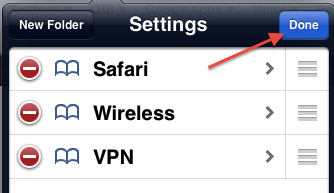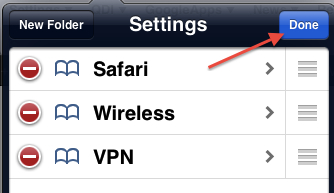 You now have easy access to your setting directly from Safari.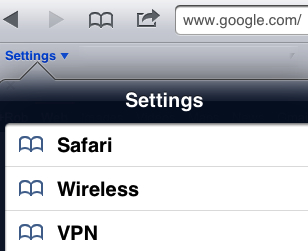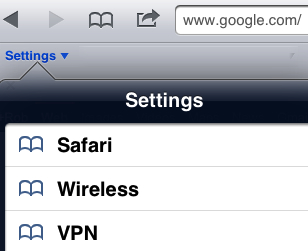 You can create bookmarks to other settings as well, these include:
(FaceTime) prefs:root=FaceTime
(Siri) prefs:root=General&path=Assistant
(Notifications) prefs:root=NOTIFICATIONS_ID
(Sounds) prefs:root=Sounds
(Software Update) prefs:root=General&path=SOFTWARE_UPDATE_LINK
(Wallpaper) prefs:root=Wallpaper
(Usage) prefs:root=General&path=USAGE
(Brightness) prefs:root=Brightness
(Music Equalizer) prefs:root=MUSIC&path=EQ
(iCloud) prefs:root=CASTLE
(iCloud Storage and Backup) prefs:root=CASTLE&path=STORAGE_AND_BACKUP
(Keyboard) prefs:root=General&path=Keyboard