Ever had a song's name lost to the dim cellar of memory? You're not the first one. However, you can light up this cellar and ease your way back to the entire song if you remember even a small part of it. The new update in Apple Music gives you this power by letting your search a song by its lyrics in the Apple music search.
This new feature in the Apple music search is courtesy of the partnership between Genius and Apple, announced last year. So, what's Genius getting in return for giving access to Apple for its vast database of song lyrics? Well, a lot!
Apple is permitting Genius to integrate or embed their music player into its app and website. This is great news for Genius and is potentially going to create a lot of buzz around their service.
Keep in mind though that this isn't the first time Genius has proferred its services to a music streamer. Services like Spotify and trivia are already enjoying the enormous benefits of coupling with Genius.
Some Things to Know About the Apple Music Search  in iOS12
In order to avail this new feature when listening to music on your iPhone, you need to have your device updated to iOS12. Although users with outdated versions of the iOs had access to song lyrics,  they couldn't search them without knowing their exact names. The new update has changed that.

The best part: You don't need an Apple Music subscription to search for songs by their lyrics. So, it's a level playing ground for everyone. No one's granted a VIP or an exclusive protocol, which is great.

Another thing to keep in mind is that the Apple lyrics database is limited. It doesn't have lyrics to each and every song. So, for songs that don't have their lyrics stored on the platform, the search doesn't yield any results.

To plays or preview the songs that you've searched by their lyrics, you need to sign for a paid Apple Music subscription.
Step by Step: Searching Songs by their Lyrics in Apple Music
1. Open the Apple Music App.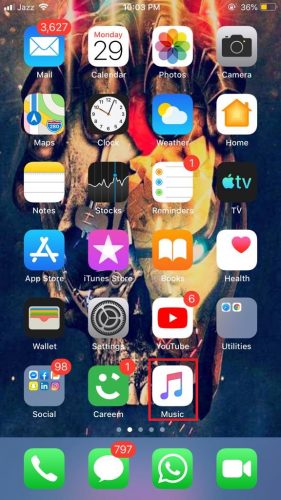 2.Tap Search (bottom-right corner).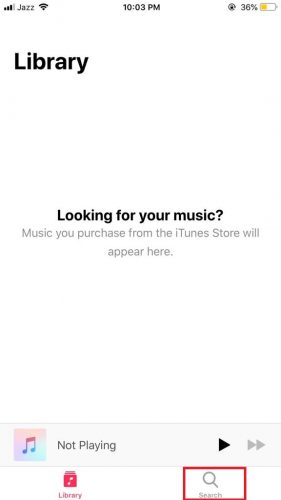 3. Switch from the library tab to the Apple Music tab.
4. Type your lyrics in the search bar.
Note: If the results don't appear, don't quit. Keep on typing a few more words and eventually the song, along with the artist's name, playlist, album, and music suggestions will appear on your screen. And instead of focusing on the top results, direct your attention to the Songs section. Your song is more likely to come up there. 
Read Related: Steam Apple Music Using 3G
What Happens After You Search Songs by their Lyrics?
A list of possible songs with your searched lyrics is made available to you in bold italics. If, unfortunately, the list comes up empty, besides Songs, tap See All to get an extended list of results, relevant to your lyrics, and check if your song shows up there.
In order to check whether the song in question is YOUR SONG, you can preview it. However, this will require subscribing to Apple's music streaming service.
And that's the entire story, with all its different shades. If you're not interested in searching for songs using their lyrics you can also disable Apple music in your device.