If you accidentally delete some of your important photos or videos on the iPhone or the iPad, follow this guide to recover them for free, without using any third-party apps.
Please note that this feature is only available from iOS 8. If you are still using iOS 6 or iOs 7 on your device, make sure to update it to the latest version. You can do so by going to Settings -> General -> Software Update.
Not all of your photos can be recovered using this method. Deleted photos can only be recovered within one month from the day that you deleted them.
1. Go to the home screen, and launch the default Photos app.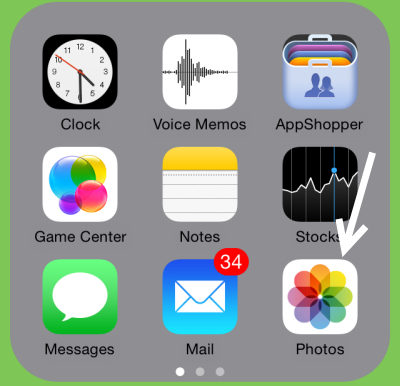 2. Inside the Photos app, tap the Albums icon at the bottom of the screen. If your Photos app is displaying an image, go back to view all of your photos, and choose the Albums section.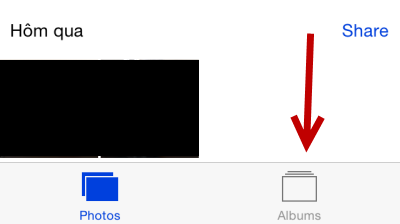 3. Find the Recently Deleted album in the list. The system automatically creates this album. It is used to store photos that you have deleted in the past.
4. In the Recently Deleted album, you will find all of the photos that you have deleted within the last month. The text above each thumbnail lets you know how many days are remaining until the file is deleted. Once the file is deleted, you can no longer recover it using this method.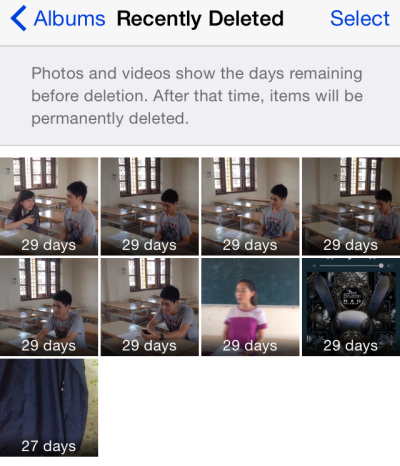 5. Using the Select button at the top right of the interface, you can choose multiple files that you want to recover. If there are files that you want to delete permanently, choose the desired file, and tap Delete.
If you find unnecessary photos in this album, you should delete them since they take up space on your device.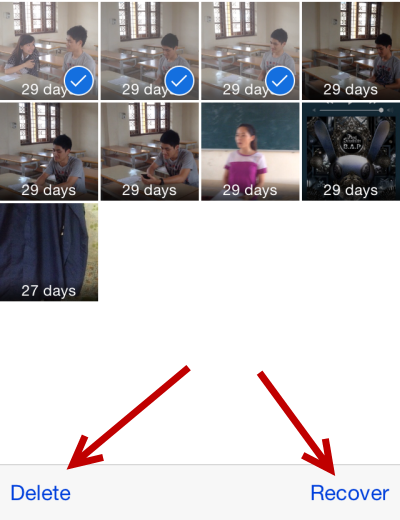 6. When you tap on either of the buttons, you will see a confirmation box on-screen. Tap delete or recover items to process. When the files are recovered, they will be moved to their original positions inside your photo collection.