By default, when you have a new text message, the Messages app displays a notification containing a preview of the message on the lock screen. While this feature can be useful when you want to take a quick look at a message without unlocking the phone, it could potentially reveal its content to others. For privacy reasons, you may want to keep the preview of the messages from appearing on the lock screen and read them in the app only. Fortunately, there is a way to do exactly that without using any third-party apps. Read on to find out how.
1. Go to the home screen, and launch the Settings app.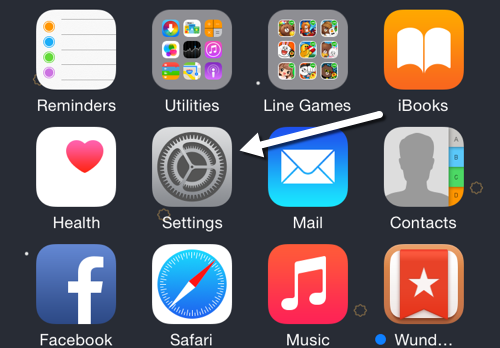 2. Scroll down to the second settings section, and choose Notifications.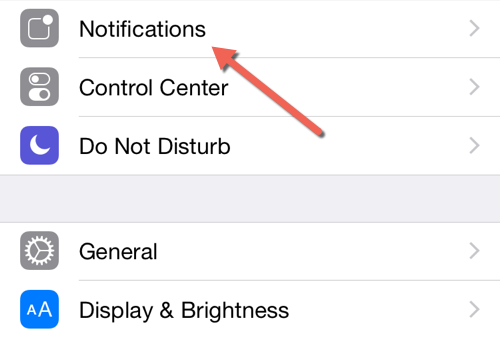 3. Under the Include section, you should be able to find the Messages app at the very top. Tap on it to set up the notification settings for the app.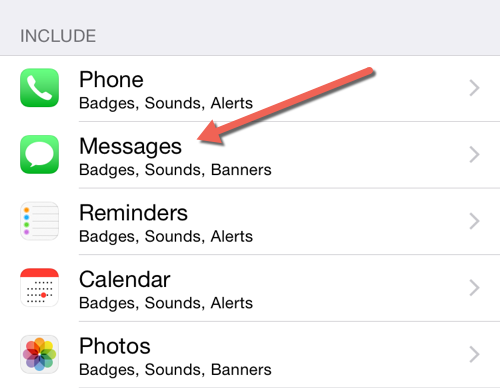 4. If you do not want any Messages notifications to appear on the lock screen, turn off the Show on Lock Screen option. By making this change, the Messages app will only show the notifications containing the message preview at the top of the screen when the phone is in use. To get rid of the notifications completely, set the Allow Notifications option to off. This change, however, is not recommended because you may miss a lot of important incoming messages.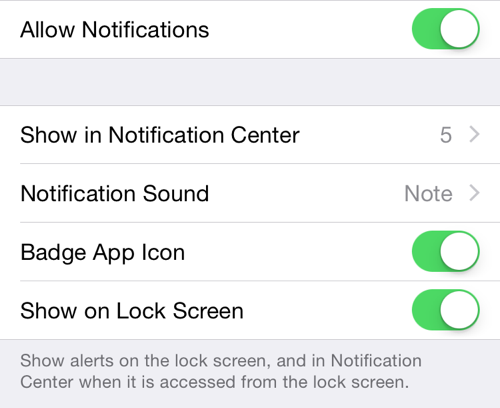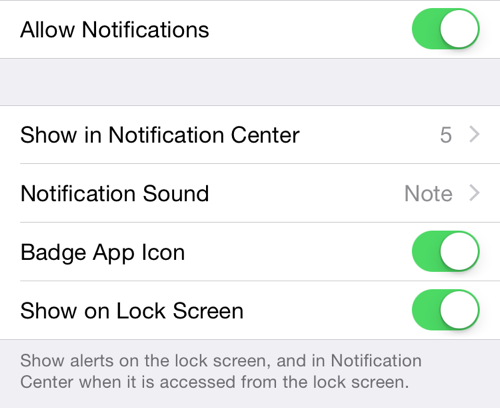 5. In case you still want to see the notifications for new messages on the lock screen without the preview, keep the two options mentioned above on, and turn the Show Previews option off. This is how you can keep the message content from showing up.
Whenever you get a new message, you will see only the Messages app icon and the name of the sender.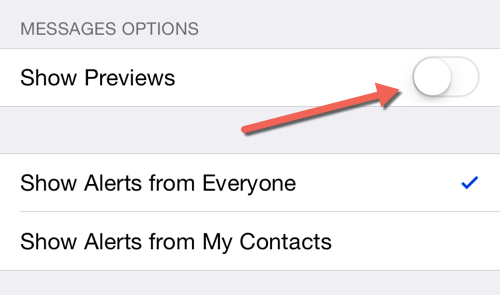 6. Before you exit the Settings app, check out the other options for Messages such as the number of items in the notification center, notification sound, the alert style, etc.