The 'Windows installation' Archives
Posted November 25, 2015 by Ashley Blood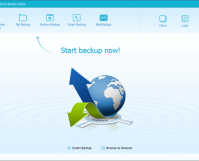 A significant portion of our lives are lived digitally these days. We have years worth of precious family photos, folders upon folders of documents, half-played games, movie and music libraries, and more. What happens if your computer crashes? If you are not prepared, you could lose it all. Thankfully, there are many computer backup options […]
Posted November 21, 2013 by Jimmy Selix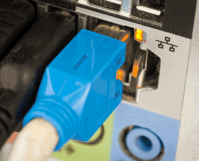 As a desktop administrator I like to automate as many tasks as possible.  I had a need to automate the installation of network printers in a Windows 7 / Server 2008 environment and after some digging through manuals found a solution to installing TCP/IP printers via a batch file.  I'll outline the VBS script we'll leverage for port creation and also the using of rundll32 to silently install print drivers and create printers.
Posted May 31, 2012 by Reza Farahani
Microsoft has made an apparently "final" extension to the end of support date for Windows XP. In their latest update they have announced that April 2014 will be end of support for Windows XP meaning no more service patches for XP machines, something that leaves the doors open to hackers and intruders.
Corporations plan to migrate from XP to Windows 7 in order to avoid security risks with unsupported XP. Also upgrading to a modern 64 bits, well prized Windows 7 has been lucrative for many IT managers to reduce, among other things, their deployment and software management costs. All seems in right direction although one backdoor will still remain open even after migration to Windows 7. That will be the infamous, much appreciated XP-Mode that has been offered by Microsoft as a free download feature for Windows 7 professional and up.
By ending support for XP, the virtual machine that XP-Mode installs on your PC will also remain unsupported. Users may be able to add this feature to their workstations in order to be able to run their older XP only applications while their workstations have been upgraded to Windows 7.
This scenario sounds like a nightmare for system administrators with thousands of workstations to manage. I have searched the net to find a way to disable this feature for most users but leave it available for some. However I could not find any practical, well explained advice. In this article I share the results of my experiment with AppLocker which is a feature available in Windows 7 Ultimate.
Posted February 22, 2012 by Jimmy Selix
This guide will explain how to utilize a SetupComplete.cmd batch file in a Windows 7 image.  The SetupComplete.cmd batch file can basically runs commands after an image has been deployed or restored.  This can be very handy for desktop imaging and image deployment when you need to run commands after the fact (ie cleanup unattend files or other setting files, install drivers, etc).
Posted January 19, 2011 by Jimmy Selix

This tech-recipe will include a batch file that lets you mount and unmount .WIM files in Windows 7 Professional / Ultimate and Windows Server 2008. I will also explain some the basics of WIM files and discuss how to manage them using DISM from the command prompt.
Posted December 7, 2010 by Ben

Being able to automate disk partitioning, volume creation, and filesystem formatting can be very useful. It is especially handy for imaging processes, e.g. from a WinPE boot disk.
Posted September 22, 2007 by tipmonkies
One unfortunately common problem is data corruption on a hard drive and the dreaded "Unmountable Boot Volume" error. Many people feel they are forced to format the drive and start from scratch in this situation. However, frequently there is a better way of save your installation, as long as you have the installation media available. […]
Posted December 13, 2006 by Jimmy Selix
This recipe is similar to another one on here but this one differs in that it explains how to create a sif file in notepad and what command line script to use to execute it and start your xp unattended install.
Posted October 5, 2006 by technipages
You can enable or disable the Windows XP feature that allows you to burn CD's using this registry hack.
Posted June 9, 2006 by MickeyMouse
Windows Genuine Advantage is now a required install. If you need to change your product key without an installation because of WGA requirements, these steps will walk you through it. This tutorial uses Microsoft-supported software and is how I explore "You May Be a Victim of Software Counterfeiting" errors.
Posted January 30, 2006 by William_Wilson
Removing a dual boot can be dangerous, and it does not guarantee that Windows will forget about the second boot sector. This is your first step in removing the boot option screen and second OS installation.
Posted October 8, 2005 by MickeyMouse
Most copy commands give the new files and directories the same security information as the parent directory. The following tutorial explains how to preserve the ownership and ACL information.