Posted September 24, 2012 by David Kirk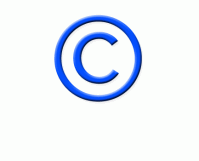 The ASCII codes can be used to create several useful symbols. Here is a description of how to use ASCII code in your html pages.
Posted July 31, 2012 by Chris Luongo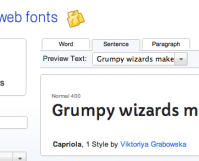 I'm no typography expert, but using the same boring browser standard fonts for your websites gets boring. Google Web Fonts has an entire library of hosted fonts for your use on your next web project. Here is how to use them.
Posted February 4, 2006 by MickeyMouse
Using conditional statements, you can display certain html to one browser and other html to other browsers. The following tutorial shows you how to accomplish this for Internet Explorer 7 and Internet Explorer 7 beta.
Posted February 4, 2006 by David Kirk
These browsers will lose the ability to use the vertical scroll bars under certain css/html situations. This code will render well in all other browsers. This is a documented bug confirmed by the webkit team.
Posted September 18, 2005 by MickeyMouse
Toolbars are available for Firefox and IE that allow you to outline web elements, validate code, and re-size based on different resolutions. These downloads are a must for every web developer. You will never create web pages the same way again.
Posted August 22, 2005 by MickeyMouse
With the addition of this one piece of code to your HTML documents, you can enable web feeds in IE7 and Live Bookmarks in Firefox. If your website has an RSS feed, this method will allow you to advertise your feed to everyone that visits any page on your site.
Posted January 23, 2005 by MickeyMouse
With Internet Explorer 6.0, users now have access to the image toolbar that allows them to easily print, copy, email, save, and resize pictures. The following tech-recipe describes how to disable it.
Posted July 31, 2004 by Jimmy Selix
The following Tech-Recipes tutorial contains a guide for setting up your own Winamp/SHOUTcast server on Windows XP Professional using IIS 5.0
Posted July 7, 2004 by AlexTheBeast
Several web pages turn off the ability to right-click. The following tutorial contains examples of how to turn it back on.