Since the GDR2 and Amber update, most Lumia users will notice a small clock screen appears whenever they lock the device, and they now have the ability to double-tap to wake the phone up. While the double-tap to unlock feature seems useful, the clock may not. A small force or a change in light conditions is enough to wake your screen up and cause it to stay on for another minute. The most annoying thing is that the screen stays on all the time when the phone is being charged. Luckily, you can turn off or change the behavior of this feature.
Important: Make sure your phone is updated to GDR2 with the Amber update from Nokia. At the time this tutorial was written, the updates had already rolled out in most countries.
To check for updates, go to Settings -> Phone Update.
When your phone is updated, make sure to update the touch + display app from the store as well. The Glance settings will only be available in the updated app.
1. First, go to Settings. It can be accessed from the Start screen or from the app list.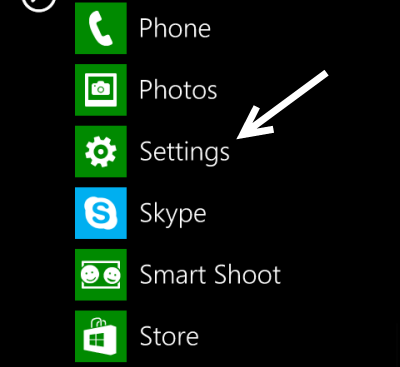 2. In the Settings screen, scroll down, and choose the display + touch option.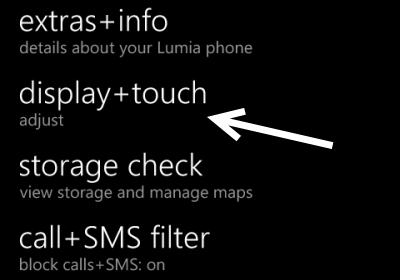 3. When the display + touch section is loaded, you will see the display screen first. Swipe to the right side of the screen to access the Glance screen. By default, this setting is set to Timed, which turns off the Glance screen when the phone is idle for one minute. To turn it off, set it to Off. If you still want to use this feature, you can set the setting to Peek to see the Glance screen when you hover your hand over the phone only. Alternatively, you can set it to Always on. However, this option is not recommended as it can drain your battery faster.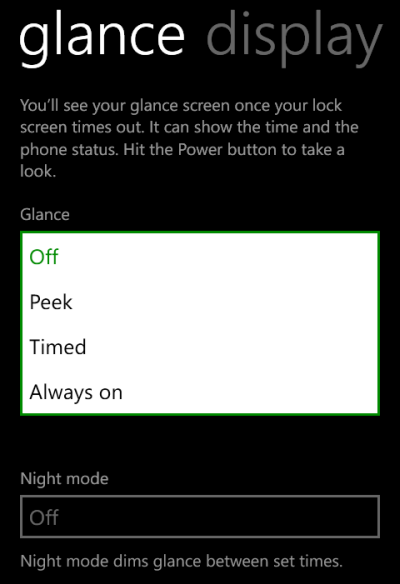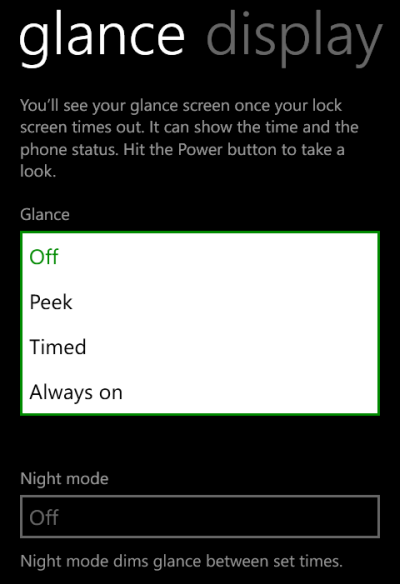 4. Exit the section to save the changes. You can test the results by locking your phone and waiting until the Glance screen comes up.