In Windows Phone 8, it is easy to display notifications from applications on the lock screen. This allows you to get the latest updates without having to unlock the phone. Continue reading to find out how.
1. First, swipe to the left of the screen to access the app list, and choose Settings from there.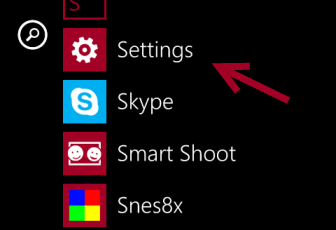 2. In the Settings screen, find and tap on the lock screen option, which is located right at the top.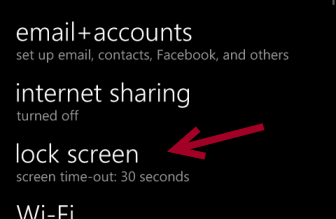 3. In the lock screen section, you will find the notifications option at the bottom of the screen. The Windows Phone system allows you to show detailed status from one app. The other five apps will be displayed as icons with the number of notifications on them. Tap on none to set the app that you want to display detailed status. It will open up a list of capable apps for you to choose.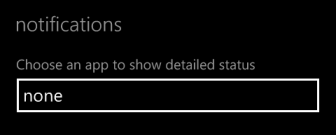 4. Setting the other five apps to display quick statuses is very similar to the process above. You can have missed calls, unread messages, emails, battery level and so on displayed on the lock screen so that you can receive updates by just looking at the lock screen.

5. Below is the interface where you choose the apps to display on the lock screen. The interface is the same for both setting detailed or quick status apps.