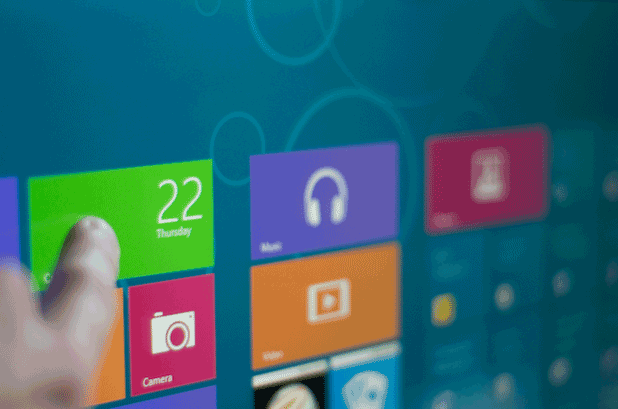 If you have encrypted files on your PC, they do not show up in search results. This means that if you forget the location of your encrypted file, you will not be able to find it or open it. This tech-recipe will show you the way to force Windows 8 to index your encrypted files.
Encryption has been available in all modern versions of Windows, and Windows 8 improves on the process in multiple methods. Whether or not to use encryption is a complicated process; however, one of the frequent complaints about using it is that the files are not indexed in search results. By following these few steps, you can get Windows 8 to index these files without any problems.
1.First, place your cursor on the bottom left corner of your screen, and right click. Now, select System from the list of drop-down options that are presented.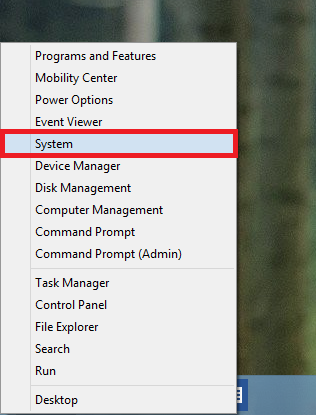 2.Under System, select Performance Information and Tools. This setting is found at the bottom of the System window.

3.Under Performance Information and Tools, select Adjust indexing options from the banner on the left-hand side.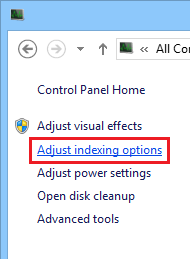 4.From the Indexing Options window, select Advanced. Note that you must have administrative privileges for this step to work.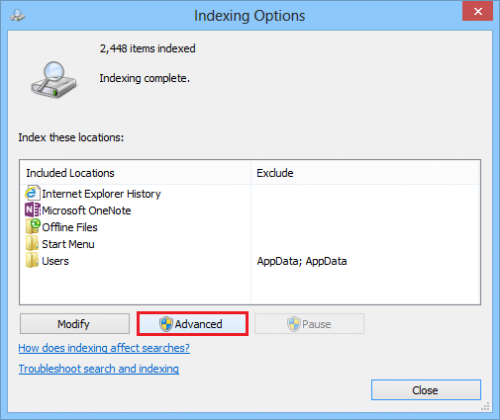 5.Under the Index Settings tab, check the box next to Index encrypted files. When you have edited your file settings, save them by clicking OK.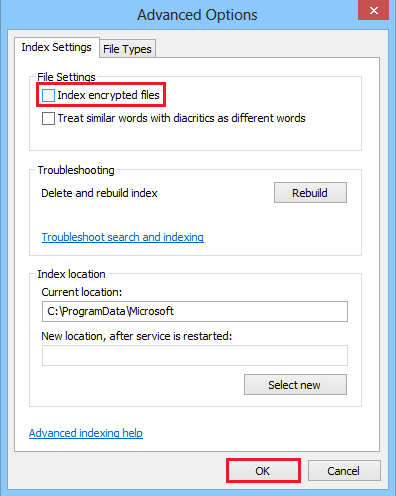 Now, wait as your PC indexes your files. Once that is finished, you can exit out of the indexing options and then the control panes.