Windows laptops have three battery settings: low, reserve, and critical. Once your PC reaches low battery power, you are notified that your computer is running out of charge. When you are notified that your PC is on reserve power, saving your documents and preparing for your PC to power down is a good idea. Once you get to critical charge, the computer will go into a state of hibernation.
During the "critical" period, the battery of a laptop still has approximately 10-15% battery power left. You may want to change this critical percentage value to something smaller. That way, you can squeeze out every last bit of power that your battery still has.
Please note that a battery reading below 5% may not be completely accurate. Thus, you never know when your computer may shut off. Make sure to save your work as often as possible.
1.From the Start screen, search for and open the Control Panel.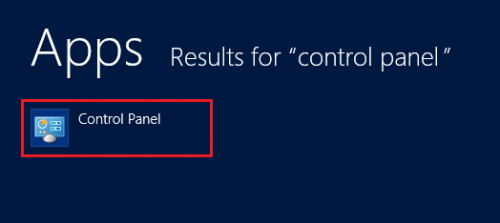 2.From the Control Panel, select the System and Security option.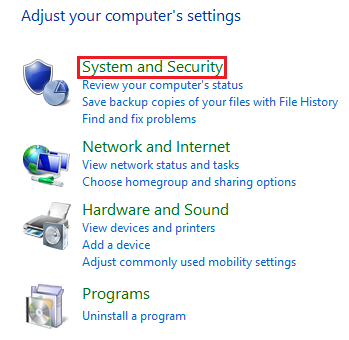 3.Under Power Options choose Change battery settings.

4.Select Change plan settings under Choose or customize a power plan.

5.From the Battery setting, choose Change advanced power settings.
6.A Power Options window will appear. Scroll down, and expand Battery, and then expand the Critical battery level tab. From here, you can adjust the critical battery levels. After selecting a new critical percentage, click on Apply.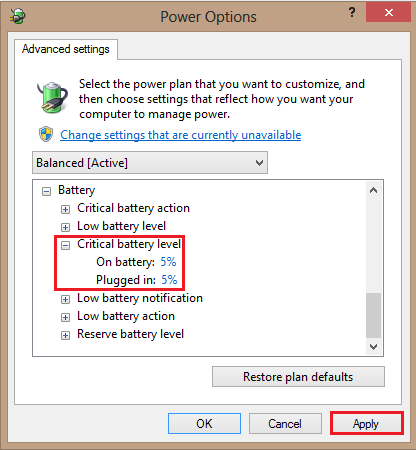 The critical levels are now adjusted. Enjoy a few extra minutes of battery power on your laptop PC.