During working hours or during sleep hours, you may want to turn off all notifications on your laptop or tablet to avoid disruption. Instead of manually turning off notifications for every single app, you can turn on the Quiet hours feature in the system setting so that all notifications during that period will be muted automatically.
Similar to the Quiet hours feature on Android phone or Do Not Disturb on iOS, the Quiet Hours feature in Windows 8 lets you mute all the notifications and calls. However, it is quite limited as you cannot add exceptions, so be careful when you use it. Otherwise, you will miss important messages.
1. First, move your mouse to the bottom right of the screen to show the charm bar, and then choose Settings. Alternatively, you can press Ctrl + C to show the bar.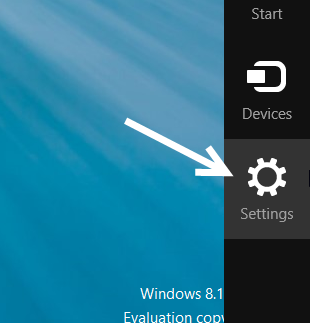 2. In the slide-out panel, choose Change PC settings to go to the Metro panel.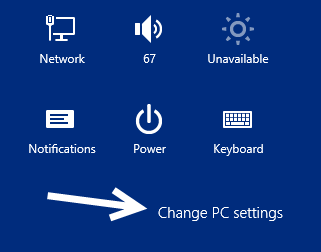 3. Next, choose the Search & apps -> Notifications section on the left side of the screen.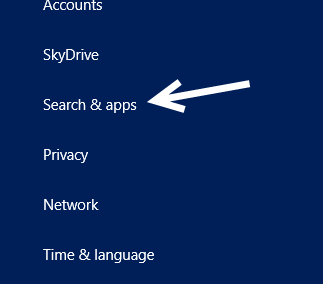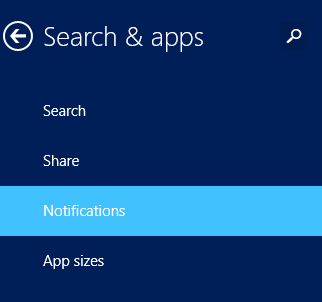 4. On the right side of the screen, look for the Quiet hours option. Make sure to turn it on if you have not. You can configure Quiet hours using From and To. During this period, all notifications will be disabled and will not interrupt you. In addition, you can decide whether to receive calls during the quiet hours or not. This option is enabled by default, so make sure to turn it off if you do not want receive calls. Currently, there is no way to add special contacts to the exception list so that you can still receive calls from them. Therefore, be careful when you use this feature.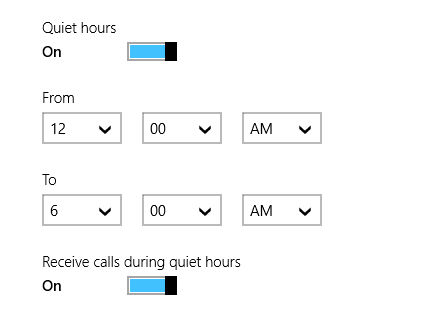 5. Later, if you want to turn off this feature on weekends, go back to the notification section, and disable the Quiet hours option.