By default, Windows 10 wakes up your computer automatically at 2 AM to do its daily system maintenance. This maintenance includes tasks like software updates, system diagnostics, and security scanning. While daily maintenance is neccessary to keep your computer running smoothly, your computer waking up at night can be annoying, especially if it makes a lot of noise and you sleep near it. Luckily, you can configure the system to run the maintenance tasks at a different time. For example, you can tell it to wake up the computer one or two hours before you work. By doing so, your system will always run smoothly, and you will be able to sleep well at night. Continue reading to find out how.
1. Launch the Control Panel app from the Start menu. Alternatively, you can search for and launch it from the Best match list.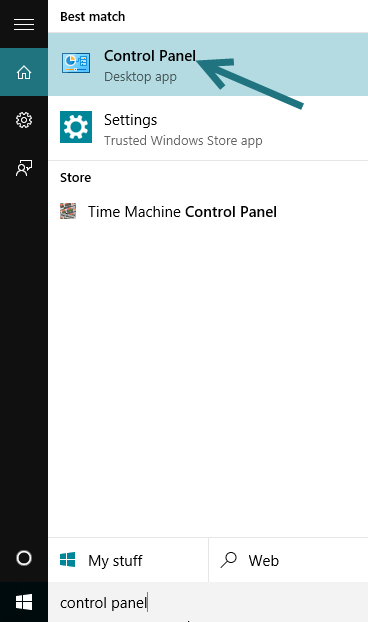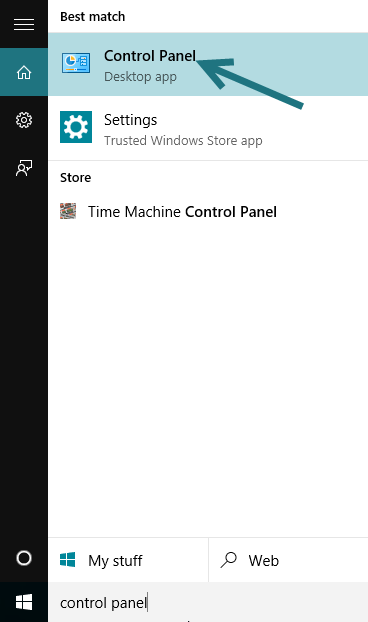 2. In the new Control Panel window, do a second search for Security & Maintenance. If the app displays everything in grid view, it is located at the bottom of the grid.

3. Click the arrow in the same line as the Maintenance text to expand the section, and then select the change maintenance settings options.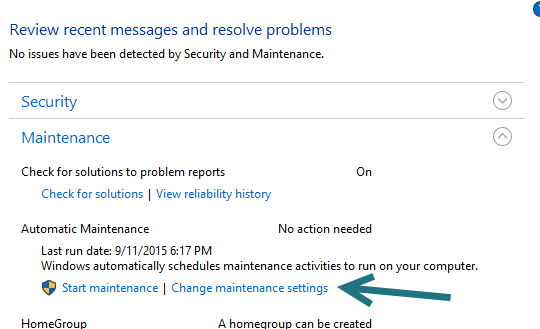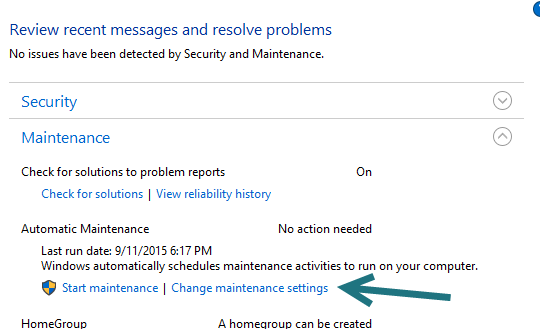 4. Expand the box next to Run maintenance tasks daily at, and select a time that you are not using your computer. In addition, make sure that the option Allow scheduled maintenance to wake up your computer at the scheduled time is still checked.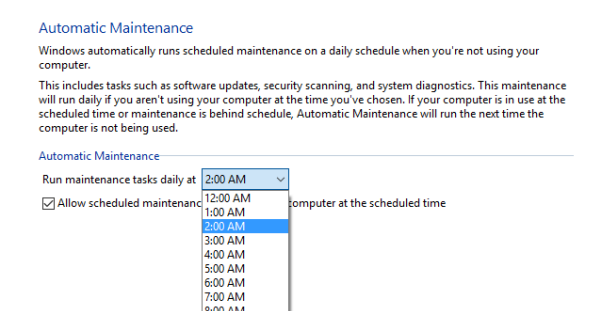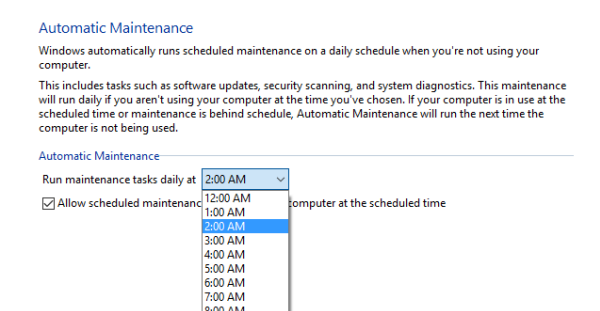 5. Click OK to save the change. The maintenance will run daily if you are not using your computer at the chosen time. If your computer is in use at the scheduled time or maintenance is behind schedule, the tasks will run the next time the computer is not in use.