Windows 10 comes with a Maps app that is super handy when you want to search for places and directions quickly. However, it requires an active internet connection to work properly. Luckily, you can still use it without a connection by downloading offline map data. Here is how to do it.
1. Go to Start, and open the Maps app. By default, the Maps app icon should be visible in the app list. However, if you have modified the list and cannot find it there, you can always find it in the All apps list.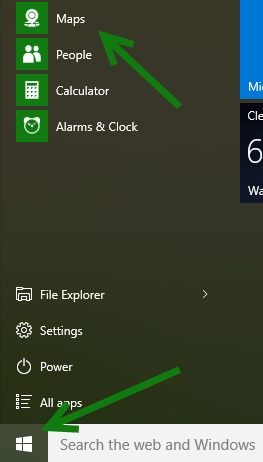 2. When the app is launched, click the gear icon at the bottom left of the Maps window, and then select Download or update maps. This action will open the Settings app and redirect you to the Offline Maps section.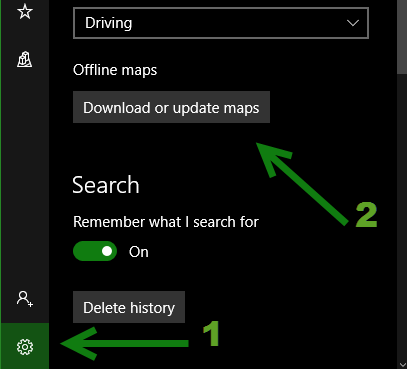 3. On the right side, click the Download maps button.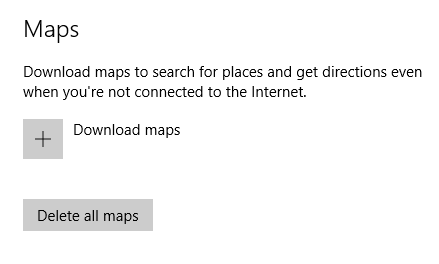 4. Select the region where your country is located.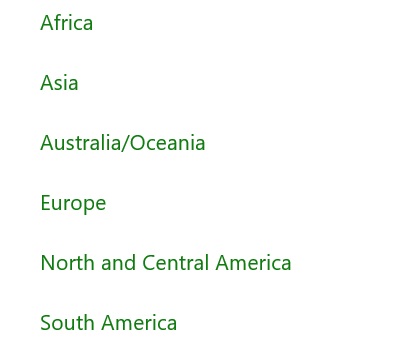 5. Scroll through the horizontal list to find your country, and select it to add the country to the download queue. Below each country name, there is information about the size of the offline map. The size of the map depends on the size of the selected country. A smaller size does not mean bad map quality.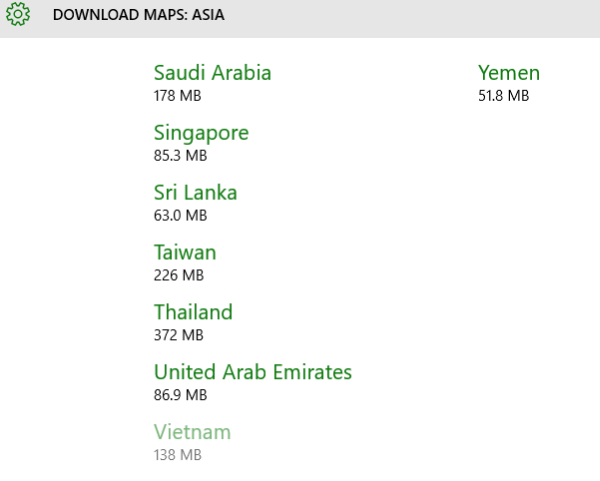 6. Once the map is in the queue, you will have to close the Maps app so that the Settings app can download the data from the internet. This action is required so that the Maps app does not corrupt the map data.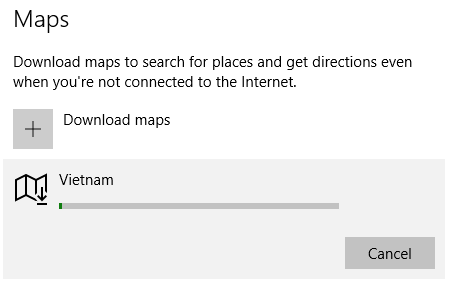 7. Once the map data is downloaded completely, you may use the Maps app again. To verify that you can still search for locations in the new map without the internet, turn off your connection and do a quick search. If you ever want to delete the offline map data, go to Start -> Settings -> System -> Offline Maps -> Select the desired country -> Delete, or you can click Delete all maps to wipe all of your maps off the disk.