One of the unique ways I like to compare the camera quality of phones is to take a picture with each phone from exactly the same spot and then compare. What do you think of the photos from these two popular phones?
I love my iPhone. I use it everyday. However, I've not as excited about the photo quality as a lot of people are. Here I do a quick comparison of the camera styles between the iPhone 4 and the latest Blackberry Bold.
The pictures are taken within seconds from each other. The phones are held in their natural positions. The photos are transferred to the computer via the "original" settings on both devices. I used photoshop to overlay the two images and animate them. No color correction, photo sharpening, etc.
Some image and color quality is lost by conversion to the gif animation; however, it should effect images from both devices equally.
Here is a typical indoor photo. Personally, I like the contrast a little better on the blackberry. It is interesting that at the same distance, the iPhone gives a wider view.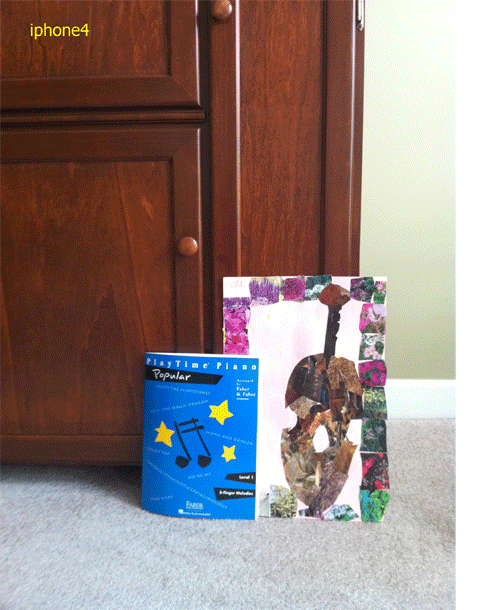 Here is a typical indoor macro photo. Once again, I like the contrast of the blackberry photo better. The blue glare on the iPhone photo affects the image quality.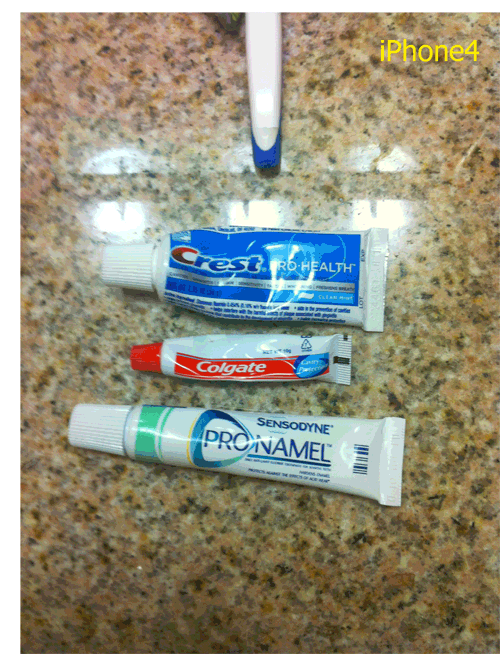 The camera on the Blackberry Bold has really impressed me. This is certainly not a rigorous study of these cameras; instead, it's an interesting comparison of the camera of these two popular smart phones.