How To Check Word Count On Google Docs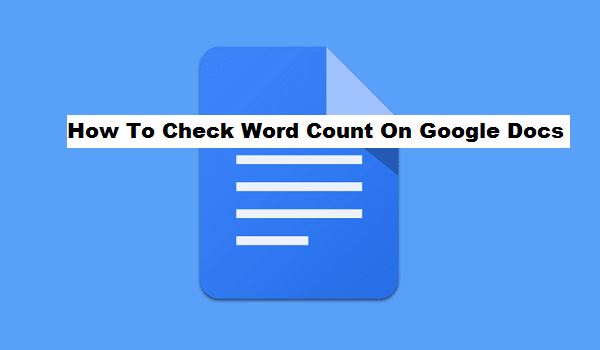 Google Docs is a word processor included as part of a free, web-based software office suite offered by Google within its Google Drive service. This service also includes Google Sheets and Google Slides, a spreadsheet and presentation program respectively.
Available as a web application, and mobile app for Android, Google Docs is compatible with Microsoft Office file formats. The application allows users to create and edit files online while collaborating with other users in real-time. Edits are tracked by the user with a revision history presenting changes. An editor's position is highlighted with an editor-specific color and cursor. A permissions system regulates what users can do.
Updates have introduced features using machine learning, including "Explore", offering search results based on the contents of a document, and "Action items", allowing users to assign tasks to other users.
Google Docs is available as a web application supported on Google Chrome, Mozilla Firefox, Internet Explorer, Microsoft Edge, and Apple
Reasons why you may want to know your word count on Google Docs
Google Docs is an online word processor developed by—you guessed it—Google, with similar features to offline word processors such as Microsoft Word. Among one of the most used features in Google Docs is finding a page's word count and character count.
Learning how to use the word counter in Google Docs will make your writing process faster.
There are a lot of reasons you might want to find the word/character counts for a written work, including:
If you are a student writing a five-page paper but you haven't formatted your document yet, word count can tell you how close you are to being finished.

If you are a professional making a slide presentation and want to stay within a certain word limit- not too many to overwhelm the audience but enough to pass on the essential information.

If you are writing an essay for a job application that requires a minimum and maximum word count. Letters of recommendation and cover letters also follow a word count standard.

If you are committing to writing a certain number of words per day. Famous authors often did the same; Ernest Hemingway = 500 / day, Barbara Kingsolver = 1,000 / day, Stephen King = 2,000 / day, Anne Rice = 3,000 / day.
How To Check Word Count On Google Docs
Whatever your reason for needing to count the words in your Google Doc, here's a breakdown of how to do it on a PC.
1. Go to www.docs.google.com
2. Start a new doc.
3. Click on tools.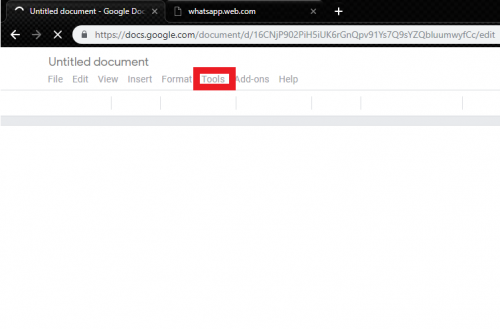 4. Click on word count.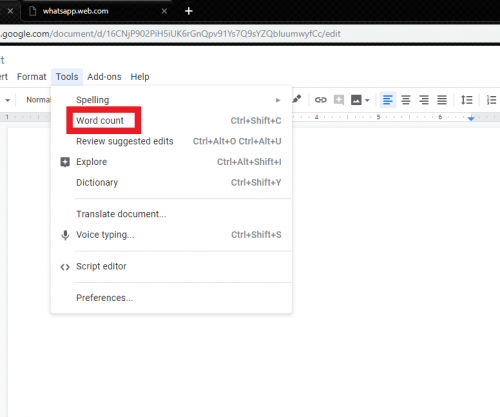 5. The total number of words will be displayed on your PC screen.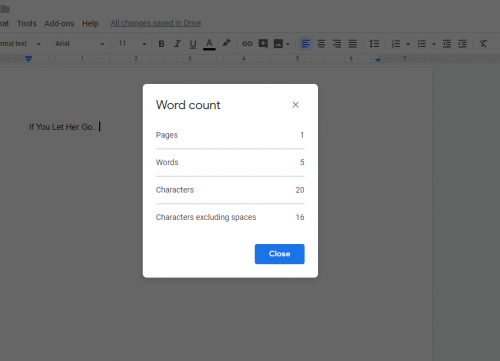 Conclusion
MS Word is the go-to word processor for many people but it's not a free app. You either have to buy the Office suite or get an office 365 subscription to use the apps. For those who can't afford it, Google Docs is a good alternative. It doesn't have every single feature that MS Word does but it's reasonably good.
One of those features is checking your word count on a doc. I believe with this article all my readers will be able to carry out this feature. In case of questions or suggestions, leave a comment in the comment box below.
Here are some related articles;
How to Integrate Clipart with Google Docs
How To Use Dictionary On Google Docs
How To Get Add-ons On Google Docs
The Conversation
Follow the reactions below and share your own thoughts.