How To Get Add-ons On Google Slide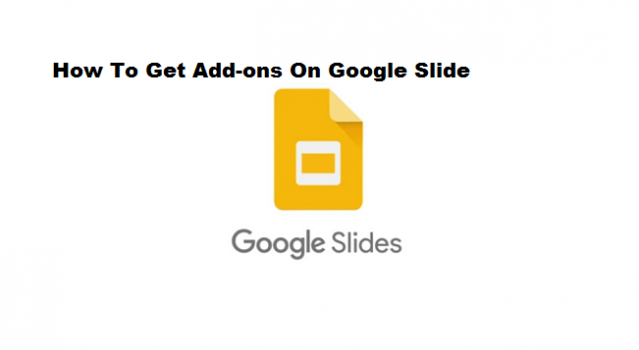 Google Slides is an online presentation solution with a real-time collaboration as well as several powerful tools which allows users to easily build up customs slide presentations and decks. You can also extend Google slides presentation with several add-ons which help users in constructing new presentations on Google slides, establish connectivity with third-party systems, and also integrate Slides data with similar Google suites applications (such as Google Sheets)
As amazing as Google Slides is, you can still make it more amazing with using Add-ons while using it on your PC. Just like Sheets, Docs, and forms, you can now easily install and use Add-ons on Google Slides. These Add-ons as explained earlier are third-party tools which provide users with additional functions and features which normally are not available on Google Slides.
Though the Add-ons option on Google Slides is still relatively new, there are already excellent and amazing Add-ons existing online.
WHAT YOU CAN DO WITH ADD-ONS
Below are some things you can do with Add-ons on Google Slides:
You can edit, read, format, and visualize slides in any presentation on Google Slides with the use of the in-built Add-ons service.

With Add-ons you can create and customize menus as well as define different custom sidebar and dialog interfaces using CSS and HTML.

You can also create Add-ons triggers which run special functions when specific triggering situations occur.
It is also important to know that Google Slides Add-ons are built with Apps Script. In case you find an Add-ons which looks very interesting and amazing, you can click on it in order to get more details about it before going further to install it, or add it to your Add-ons list on Google Slides.
It is also recommended, you make out time to go through the videos, images, ratings, and reviews of the Add-on of your choice. You won't want to install an add-on with a low rating or negative reviews.
In case you have been wondering how to get Add-ons on your Google Slides presentation, then today is your lucky day because I will be taking my time to show you how to easily get Add-ons on Google slide and also how to install an Add-on of your choice.
How To Get Add-ons On Google Slide
1. Sign in to your Google Drive account
2. Click on the drop-down arrow.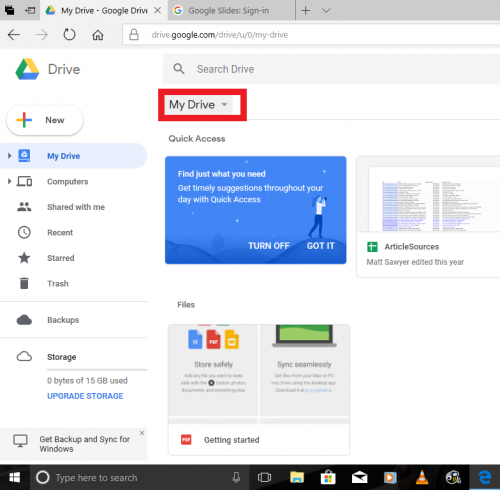 3. Under Google Slides, click on blank presentation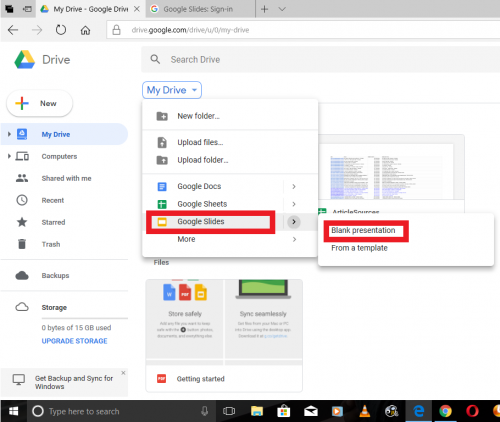 4. Click on Add-ons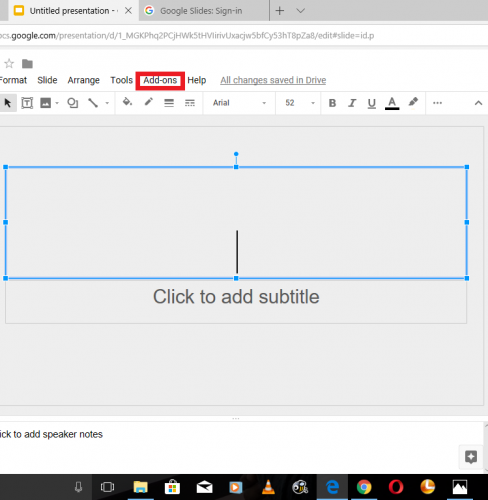 5. Click on get add-on

6. On the Add-ons page, place the cursor on any add-on of your choice and click on +

7. Choose your Google Account.

8. Your add-on will be installed and added to your Google Slides Add-ons list.
There you have it, that's basically how to get add-ons on Google Slide.
Conclusion
Add-ons is an amazing way of making a presentation on Google Slides more interesting and attractive. However, this service works when your PC has an active data connection or is connected to a WiFi connection. The steps as listed above are easy to follow, and you shouldn't encounter any major challenge while trying to include Add-ons on your Google Slides. However, if you have questions you will love to ask, reach out to me through the comment box below.
Here are some links you may like;
How To Report An Issue On Google Chrome
How To Add A Payment Method To Google Chrome Android
How to Restore Older Version of Google Slides Presentation
The Conversation
Follow the reactions below and share your own thoughts.