How To Get A Verified Account On Instagram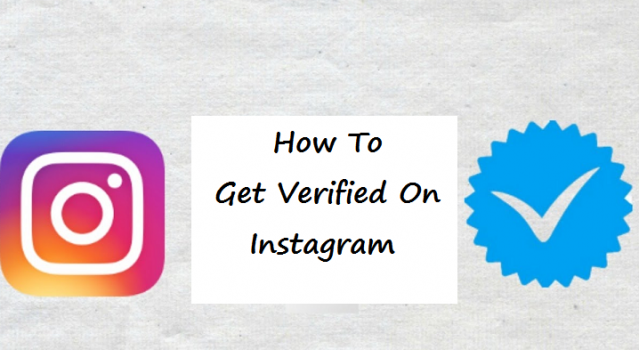 Want to get a verified account on Instagram? Here's the article to read. Using simple and friendly terms, this article will tell you what you need to know about getting a verified account on Instagram.
First of all, I would like to explain what verification is. In a simple term, verification is seen as an additional proof that something that was believed is actually correct. Stating an Example with your Instagram account, people actually know it is yours but for them to really believe it is truly yours, you need a "verification badge".
You might be wondering why you don't see such badges on other peoples Instagram account, but only on just a few accounts.
Are they special?  If you asked that question, then you actually got yourself an answer. You are totally right they are special in some way for them to earn those badges. Because getting one isn't simple or so easy to achieve. You will have to pass through rigorous processes and perhaps pay huge sums of money to earn an Instagram verification Badge.
What does the badge look like? 
Now, An Instagram verification badge looks somewhat like a tiny blue sign, a little check next to the user's name in their profile and in the search. When verified, it's encrypted like a sign of authentication and most of the times recognition.
Having a verified account on Instagram has its pros, and one of it is that it creates respect. Yes, it does!
A social media verification is one of the most sought-after icons on the web, be it Instagram, Facebook or Twitter. In my perspective, I will call them security badges. For one to be verified on Instagram or any social media, the social network involved needs to do some enquires on whom they are verifying and how responsive people are to your post as well "number of followers".
Personally, I think one of the cons of the Instagram verification badge is the dormant use of it.
I mean after trying so hard to get verified, at the end of the day you use it in doing or achieving nothing. It's just a blue badge appearing on your profile.
But most people seem to have some kind of undying love and hunger for it.
Don't be dismayed remember I said in my own perspective. Instagram verification has its own advantage.
Popularity: For you to be among the few being verified on a social network draws unimaginable attention.
Originality: This simply means your account is yours and yours alone. A lot of people Hack into other people's accounts for their own selfish interest and impersonate as them.
An Instagram verification badge is not currently possible to request or purchase. In a case where your account doesn't have a verified badge, there are other ways to help let people know that you are authentic. You can link to your Instagram profile from your official website, twitter or your facebook page and as well do some follow up.
How to Get Verified Account on Instagram
In a nutshell, here's how to get verified on Instagram even though the chances are rare;
1. A large number of followers: When you have amassed a huge following that's already a green card. I can't really say a particular figure.
2. Learn how to use hashtags properly:  They go a long way for people to begin to notice you.
3. Learn to avoid negative actions: Avoid buying of fake followers, it's very wrong as many are guilty of this, both in general and for this purpose. To what ends?
Do you know there's no way to actually request or ask for verification? Just pray they'd notice you or you've got some connections.
But there's a 60% chance of getting a verified account if you follow some of the tips listed above.
Frequently Asked Questions and Answers
Q: Why are they called security badges?
A: They are security badges because they depict authentication so no one can impersonate. Verification is a mechanism that exists solely according to Instagram to be a layer of security for people who tend to be impersonated.
Q: Does being verified has its own advantage?
A: Yes it does. Like I explained above it goes a long way to prove your authentication.
The Conversation
Follow the reactions below and share your own thoughts.