This tech-recipes tutorial shows how to change the Playstation Vita's OLED screen brightness.  This can be done when playing a game, watching a movie or while using an app on the PS Vita.
Changing the screen brightness is very important while playing your Playstation Vita under different lighting conditions. Likewise, decreasing the brightness will improve battery life significantly.
1. At any point on any screen on the PS Vita, Hold the PS button for a three seconds and the following settings screen will popup.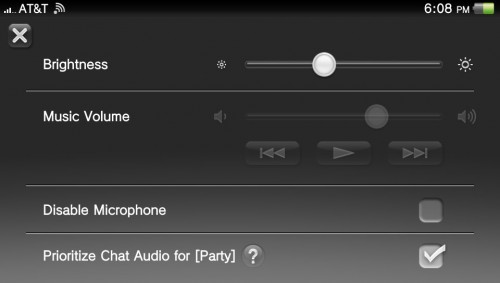 2. Change the Brightness setting by using the slider.
3. Tap the X in the upper left to close the menu and return back to your original screen.