We are here again with another problem solved trick on how to open Internet Explorer on Microsoft Edge.  Someone once asked me personally, on how to open Internet Explorer on Microsoft Edge.  And here we are today with the solution. Microsoft Edge is the new web browser that comes with Windows 10. Internet Explorer is still there, but Microsoft has spent an enormous amount of development on this new Internet browser, hence, Edge gets all the limelight
The symbol for Edge is indicated straightforwardly on the Windows 10 assignment bar and Internet Explorer has been pushed profound into a Windows Accessories organizer in the Apps area of the Start Menu.
Microsoft Edge utilizes another rendering motor to enable you to get the most out of present-day pages and furthermore gives some blasting surfing speeds. This way, you'll certainly need to utilize it. Be that as it may, there will be occurrences where a few pages won't demonstrate accurately in Edge. For this situation, you may really need to use Internet Explorer. Yeah, – Microsoft thought of that.
In the event that a page doesn't look very right in Microsoft Edge, you can open a similar page with Internet Explorer just by clicking or tapping the More activities symbol in Edge (the ovals at the upper right) and afterward select Open with Internet Explorer.
In the long run, Edge will edge Internet Explorer out totally. Windows 10 furnishes Microsoft with telemetry information to enable it to concentrate on fixes and updates to enhance the general involvement. After some time Internet Explorer will turn out to be only an awful memory and Edge will be fit for providing all your web surfing needs.
Microsoft included a large number of exceptional highlights to its Edge program for Windows 10, including Cortana reconciliation and local sharing instruments, however, the new program still does not have the times of enhancement that its senior sibling Internet Explorer has. You may discover a few site don't look typical or simply don't open well on edge. In such circumstances, you can swing to Internet Explorer for help, and Microsoft has worked-in a simple fix.
How To Open Internet Explorer On Microsoft Edge
1. Open Microsoft Edge, And log on to any URL of your choice.
2. Tap the three-speck menu icon(…).

3. Select Open With Internet Explorer.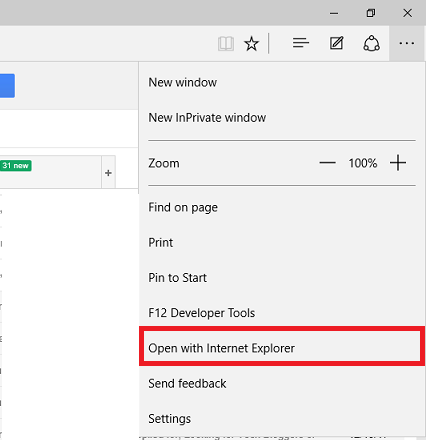 4. And your page will open in another Internet Explorer window.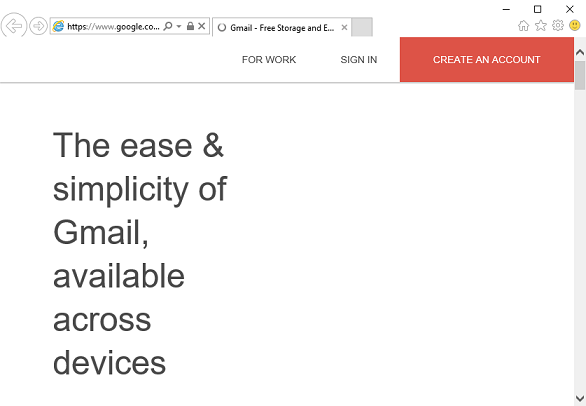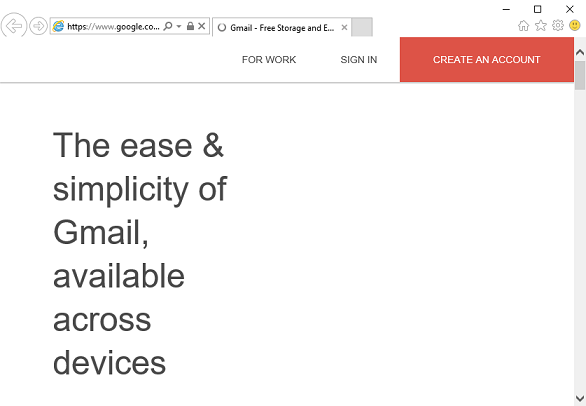 I want to believe you enjoyed your tea or coffee while reading this brief but straightforward steps on how to open internet explorer on Microsoft edge. Like I always say,  there is love in sharing and you might be helping thousands of people that don't know how to go about this.
If you have any question concerning this topic and you have any other topic you will like us to treat, kindly hit on our Comment box and drop your submission. And it shall be treated with urgency.
Frequently asked questions and answers
Q: How do I open Internet Explorer in Windows 10?
A: Press Windows+R to enable Run, type iexplore, and tap OK. Click the bottom-left Start button, select All apps, open Windows Accessories and hit Internet Explorer. Input internet in the search box on the taskbar, and choose Internet Explorer from the result.
Q: Is the new internet Explorer Microsoft edge?
A: With the launch of Windows 10 comes Microsoft's new built-in browser that is supposed to interchange web Explorer. Though Internet Explorer will nonetheless be included in windows, the older browser is being relegated to "legacy compatibility" obligations. Microsoft is urging everybody to use edge because of its faster performance and improved features.