Watching videos on smartphone can be very painful if the mobile connection is slow. To avoid stops and buffering while playing the video, users can preload the videos that they want when the phone is connected to wifi and then continue watching them whenever they wish.
Preloading YouTube videos will save not only time because it reduces stops when viewing the video, but it will also save money as this greatly reduces mobile bandwidth consumed. Enabling this feature is easy.
These instructions were written based on YouTube 4.0.23. The steps could vary in the future versions.
In order to preload the videos, YouTube has to use your device's storage space. If you are very limited in the amount of space on your device, you should avoid using this technique.
1. Open the app drawer and launch the YouTube application.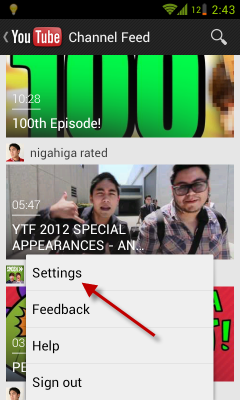 2. When the YouTube app is launched, tab the menu button on your phone to open the Menu. Choose Settings from the list.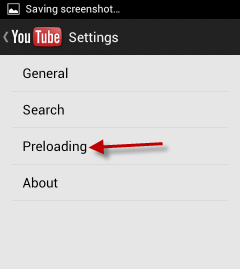 3. Choose the Preloading option from the Settings page.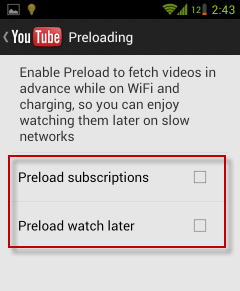 4. In the Preloading page, you will find two options available: Preload subscriptions and Preload watch later. You can enable one or both of them by putting a check in the appropriate box.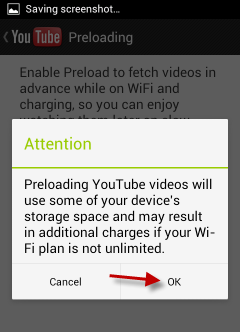 5. When the warning message pops up on the screen, just tap the OK button to proceed.