Whenever you upload a new video to YouTube, the service will ask you to set the privacy mode for the video. If you have mistakenly set the wrong mode for a video or if you just want to change the mode, follow the steps in this tutorial to solve the problem.
1. Log in to your YouTube account.
2. When you have logged in, click the arrow next to the Upload button to show more options, and choose Video Manager.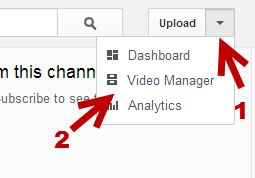 Another way to get to the Video Manager page is by clicking on your account name and then choosing Video Manager from the menu.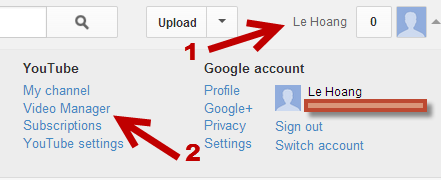 3. Once you are in the Video Manager page, make sure it is displaying the Uploads section. The section is highlighted in red on the left-side pane.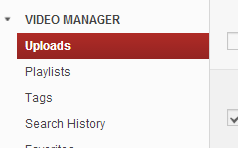 4. Select the video for which you want to change the privacy mode by checking the box next to the video. Then, go to Actions -> Privacy (Public, Unlisted, Private).
Public: Videos can be viewed by everyone and shown in the search result.
Unlisted: Videos are accessible for users who have the link to the video only.
Private: Videos can be viewed by you only.
You can choose multiple videos at once to save time.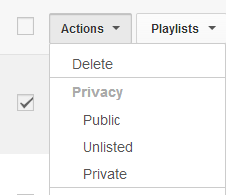 6. After you choose an option, the setting will be changed automatically.