With the default setting, when someone wants to view your webcam in Yahoo messenger, you have to manually accept the request. If you usually share your webcam with a group of close friends, then this is unnecessary. To get rid of the Permission window when your friends send requests to view your webcam, you can add them to a "white list". This step-by-step tutorial will show you how.
1. Launch Yahoo Messenger, and log into your account.
2. Go to Messenger, and then Preferences. You can also access the Preferences window by pressing Ctrl + Shift + P on your keyboard.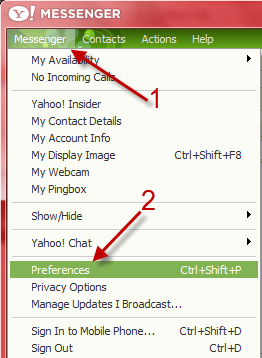 3. In the Preferences window, go to the Webcam Broadcast section on the left side.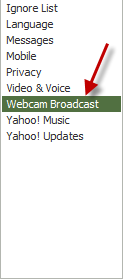 4. On the right-side pane, choose Always allow the following people to view my webcam (under When someone tries to view my webcam), and click Edit…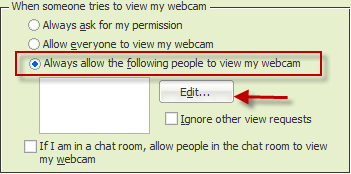 5. After clicking the Edit button, a new window will pop up, which allow you to add people to the Allow list. Just choose the contacts on the left side, and then click Add. When you are done, click OK.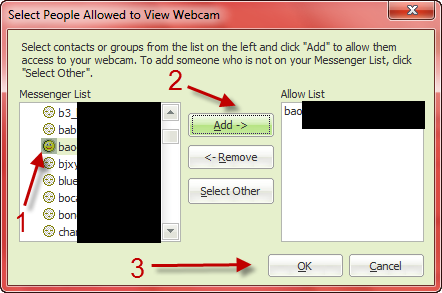 6. There is also an option to ignore other view requests. This option is in the Webcam Broadcast section, just check it if you wish.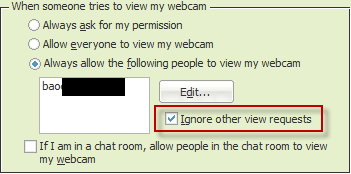 7. Hit OK to close the Preferences window.