Wanna know how to verify twitter account? Well, after reading this article you will know what steps to take to get your twitter account verified. The process might not work for everybody. Twitter won't literally verify all accounts in their database. But you could give it a shot.
Have you ever had that feeling of being a celebrity on social media with a blue check mark next to your name?  Where people from across the world happen to come view your content, like your page and follow you, which could probably make you feel so excited?
Now, guess what. A verified Twitter account creates that unique ability to take the "simple you" into the spotlight. This single act boosts your ego and makes you feel a celebrity the moment you see the blue badge next to your name. Previously, Twitter verification was limited to some public figures like Companies, Brands and a few other.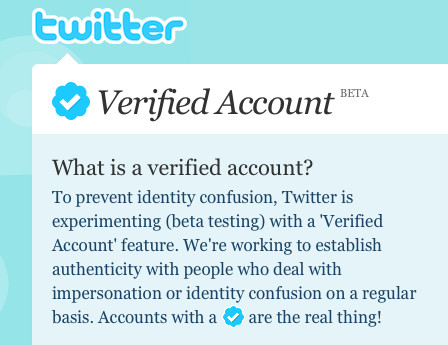 But here is the good news, Twitter has gone a step further, they have given users the privilege to apply for an account to be verified with a blue checked mark next to your name. And the unique thing here is that it takes just a few requirement to be twitter verified, which is simply updating your current information and why your account should be verified.
But if in the process of applying to be verified, your request is denied, don't lose hope and don't feel bad. You can always submit another application 30days after receiving an Email about your previous application.
I won't just end there, but rather carefully teach you how to verify your Twitter account in this article.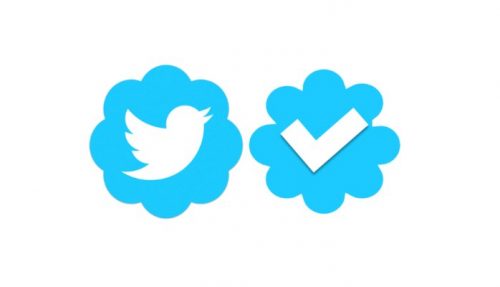 But before I show you how to verify twitter account, I will like to go explain in a nutshell what a verified twitter account is, this is so that you know what you are getting yourself into.
A verified Twitter account lets people know that your account is for the interest of the public and is authentic. It helps users differentiate between celebrities and numerous imitators, preventing fraud and protecting the integrity of Individual, Brand, and Companies.
In the sense that if you are running a business and you choose to advertise your business on (Twitter), with the blue check mark next to your name as a verified account, it helps users and followers know that particular account is authentic and recognized.
I guess we have gotten some necessary information that will help us know the benefit and importance of having your twitter account verified.
So at this point, lets go back to our topic for today's HOW TO VERIFY TWITTER ACCOUNT.
Alright, let's get started;
                              
How To Verify Twitter Account
1. Log in the twitter account which you want to verify.
2. Fill out your profile completely.
3. Add your verify number, verify your email address
4. Add your birthday
5. Set your Tweet as public
6. And then visit the Twitter verification form.
To complete the verification form, you must have met the following needs:
1. Have your phone number verified, Public figures are at least authentic, if not anything.
2. Opening your twitter account required your email. What makes you think a verification would be any different? In the case of companies or organizations, the email address would have to be one associated with the company's or organization's email address.
3. A Twitter bio, like any other required elsewhere, gives people what to expect from you. We all know that dope person whose tweets we look forward to, yeah? Well, more often than not, their bio fits just right.
4. Who doesn't like a real profile picture? I know I do. The ones with quotes and what not, can sometimes be annoying because visuals matter and we want to be able to put a face to the sarcasm and savagery, don't we?
5. Headers rock! This way our quote savvy brethren can live and let see.
6. I'm yet to find out if social media delivers a cake to your doorstep with the way they keep asking for birthday details.
7. A website. I literally laughed out loud when I read this. Even twitter knows that only people with things to say publicly have websites. I mean, even if you could do just about anything else on this list, a website seems rather foolproof to me.
8. Login verification. Ask google what this means.
In addition, for requests to verify individual accounts (not companies or organizations), a copy of a photo identification issued by your government (e.g. passport or driver's license) will be required for the confirmation of this request. After all is said and done, the information used for this purpose will be deleted.
Further recommendations can be found on support.twitter.com
Thanks for stopping by.