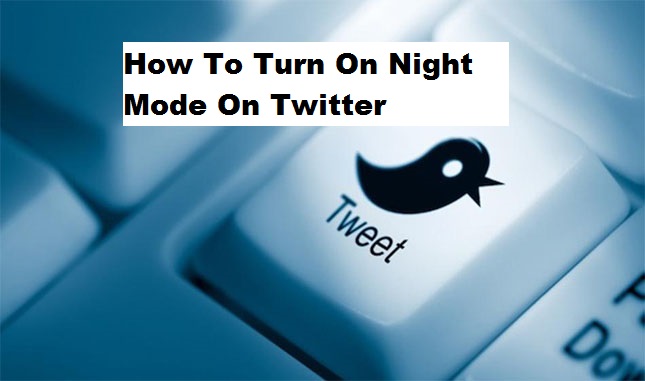 Tired of using Twitter default bright background at night? here is good news for you, Twitter has provided a feature where you can activate night mode. What is night mode on twitter? Simply, I would say it is a feature on Twitter that makes its background darker with less light at night. I find this feature very cool because it could help in different ways, assuming you are not alone and you do not want to disturb others in the room, this mode will help you restrict the brightness of your screen and disturb less, also, if you are having issues using bright lights directly facing you at night, then this article on how to turn on Night mode on twitter is for you.
Sometimes, you try to reduce your screen brightness to the least at night but the site you are logged on to displays bright interface and you are not cool with that. Twitter has provided a solution for this.
Twitter, as we all know, is an online social networking and news site used for communication purposes, the short messages sent on Twitter are called tweets, you can send short messages to your followers on Twitter and you can also see Tweets from people you are following, could be celebrities or friends or a group, some Twitter users take advantage of this platform to discover interesting people and companies online and to follow their interesting tweets. This has made the Twitter experience fun and as such, some fanatic users tend to stay logged on all day long. In addition to its relative swift offers, Twitter is scan-friendly, you can get in contact with hundreds of cool Twitter users, and read their content with a glance, this is cool and useful to most Twitter users, Twitter tries to provide best services to users and this has worked over the years.
Without further ado, let us proceed to the steps on how to turn on night mode.
How to Turn on Night Mode on Twitter
1. Log into your twitter account.
2. Click on your Twitter profile at the right.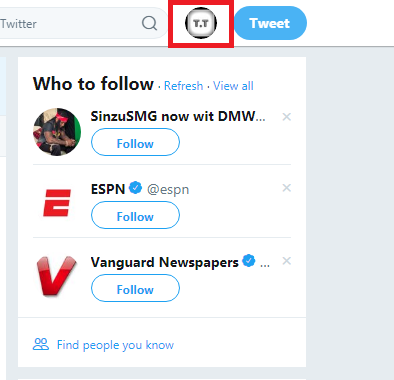 3. Click on Night mode.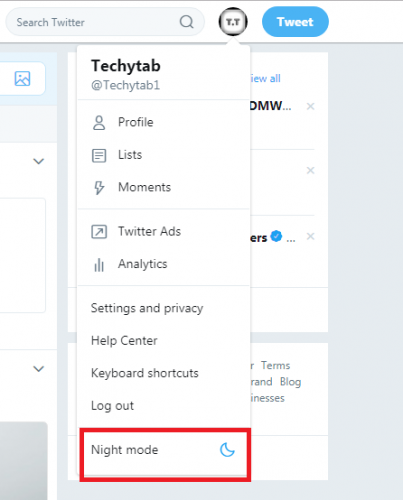 These steps are quite easy and very understandable. You should have no issues while trying to turn on night mode for Twitter. For a social media freak that loves to explore twitter at night, you may want to use this feature and enjoy your night twitter surfing. Without argument, the night mode display is beautifully designed with dark colors, trust me the name does not affect the beauty in any way.
This feature is not only applicable on your P.C (personal computer), it is also applicable to the Twitter mobile app. Twitter is a combination of instant messaging via text and blogging but with little content and a vast audience.
Thanks for stopping by!
Frequently Asked Questions and Answers
Q: How can deactivate night mode after I turn it on?
A: You can deactivate night mode by simply following the same steps and click on night mode, it will deactivate.
Q. Can I customize night mode on twitter?
A: This feature has been designed by Twitter, as such you cant modify or customize it.
Some links you may find useful;
Where are my drafts on twitter? — Access your drafts
How to Change Twitter Font Size — Enlarge Your Tweets
How to Make a Thread on Twitter — Extend Your Tweets